Today we are to give thanks for something sweet, sour, and just right . My hubby bought these oranges for me since I have a very nice head cold!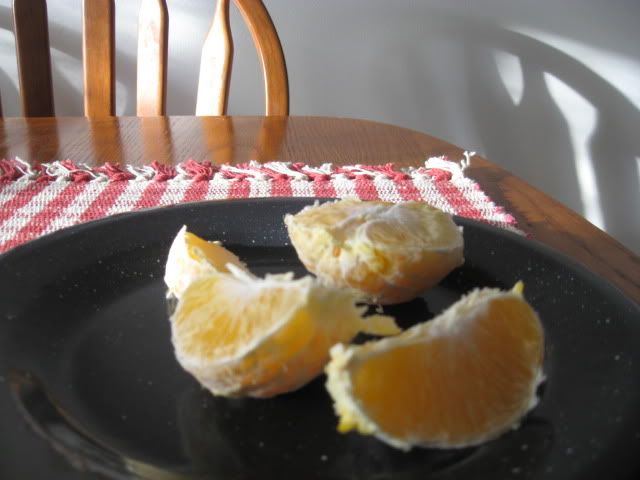 Really, there is something so refreshing about a nice juicy, cold orange. It is especially nice when you have a cold. As far as something sour? It would be these tangerines....
I thought they were Clementines when I purchased them.....Clementines tend to be sweet. However some of the tangerines are sweet and others are plain ole sour!! So these are being eaten at a much slower pace!
Last of all, something just right? Well, I am not going to go to the food area, but to an area I find comforting when I am cold and wanting some sun.
Now I didn't catch it when the sun was pouring in, because I took this late in the day. This is a cozy place by the window to sit for awhile and enjoy the sunniness of the day.
It is amazing how we take all the different tastes, and temperatures for granted at times. This is making me a bit more aware.
Sweet and Sour
by Christine
Sweet
Cake, Apple
Icing, Eating, Crunching
Dessert, Candy, Salt, Lemon
Puckering, Squinting, Drooling
Bitter, Tart
Sour