My husband wanted to take these pictures for the blog!! HA!!! Blogging is effecting or rather affecting his life, even though he does not blog. (I am doing a double post--one at Spindle Cottage too)
My 15 year old cat is so affectionate. He likes to put his paw on my head or shoulder if I am sitting down. Sometimes he meows at me until I do sit down so that he can apply his affection.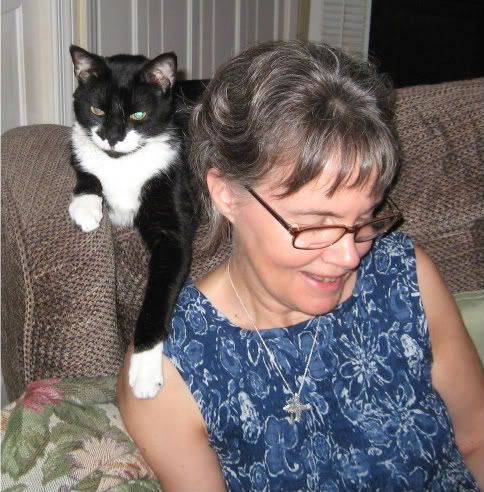 Unfortunately, I am the one getting grey, even though he is the one getting old.........no...no...I am not getting old.....I am getting younger.......my hair just doesn't agree!!!