W
hat am I thankful for today? Bright colors--normally, I don't wear them and I am trying to branch out. Normally I don't post pictures of myself and this year , I am getting over it, lol. Be myself........yup---let go of wrong kind of fears.
Secondly, I am thankful for all the bloggers out there who are organizing. I looked in one of my drawers and earrings were all mixed up. I decided to pin these on a piece of hard computer paper for now. It is amazing what straightening up a mess (even if it be little) does for your psyche
.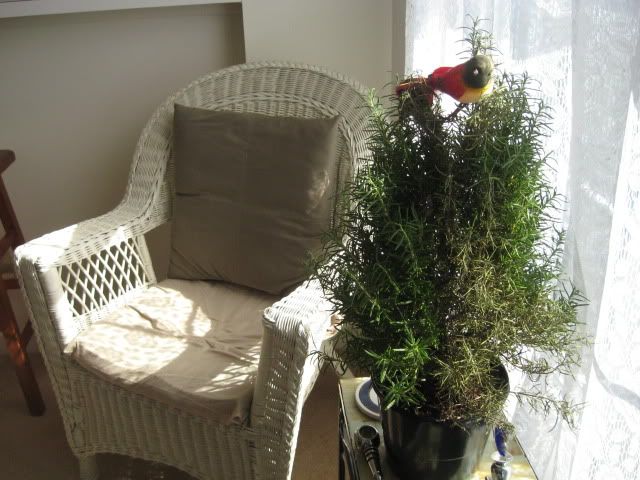 I am thankful for sunshine streaming in the windows in the winter time. ...and this rosemary tree that needs repotting (or it may die on me!). I love the smell and taste of rosemary.
Sometimes I just take a few pieces and chew on it! God is so good to give us smells and colors---all things that make life enjoyable even during hard times---colors and smells are for all of us poor or rich if we can see and if our noses are not damaged (!).
There is a garden in every childhood, an enchanted place where colors are brighter, the air softer, and the morning more fragrant than ever again. ~Elizabeth Lawrence
Childhood is measured out by sounds and smells and sights, before the dark hour of reason grows. ~John Betjeman,
Summoned by Bells
Here is hoping that last quote is not true for you!
PS. part of 1000 gifts see link on sidebar
PPS--I somehow managed to place 45 or so of my posts on draft by accident. Then I had do go and hit publish and I started seeing weird things--hope it is back to normal!