Does not this little Janome aqua sewing machine make you smile? IT always makes me happy. It is a Hello Kitty one--but I didn't show that part in the picture.The sewing I did in my new desk area on the porch--oh , how I am loving this area!
I had some little fabric pieces from Walmart . I decided to make a few pillows to give some happy touches of red (since winter is often a gray time---however also often sunny here in SC!)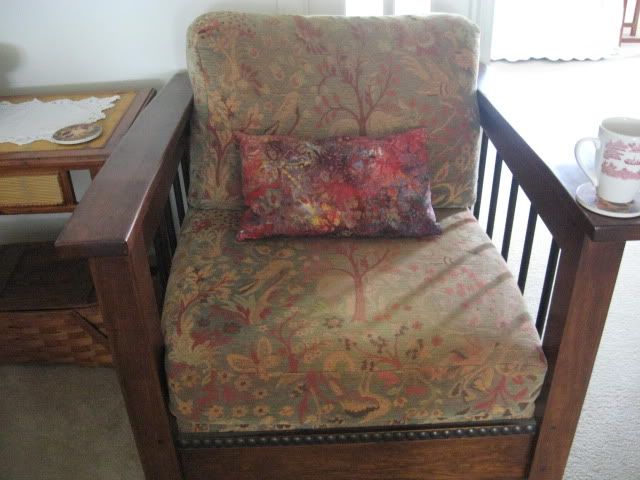 So I am thankful for happy sewing machines, and happy fabric, and for old pillows from which I steal stuffing!
I am thankful for other bloggers who encourage us to memorize Scripture--I shall try...a bit at a time.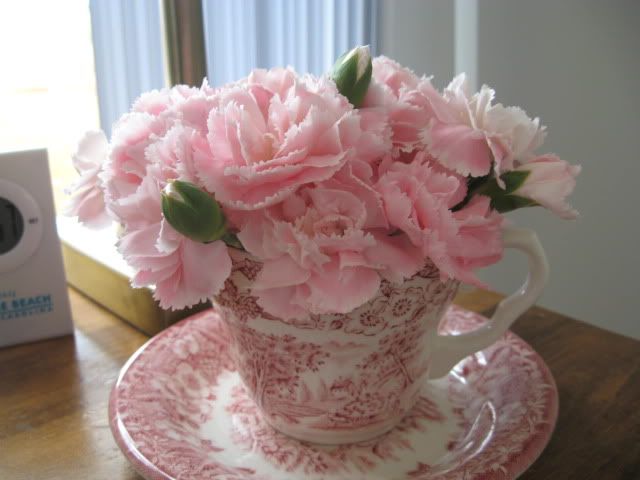 I am thankful that I finally remembered how to take some close up pictures with my camera! And I am thankful for finding the camera manual---perhaps some tips shall help me!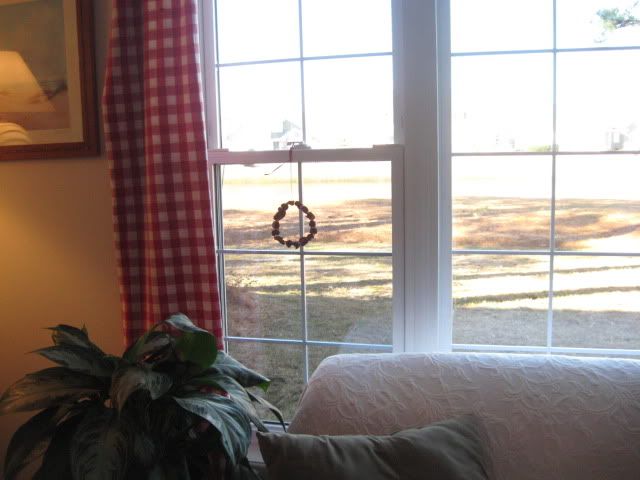 I wanted to make some little wreaths--I found some wire and I had some pecan shells---used my glue gun and presto--I like them....I was inspired by the picture I found the other day--here it is below
So today I give thanks for being able to be a little bit creative--for all the inspiration there is out there in blogworld, including spiritual and fun stuff, and creative stuff.....etc!! Thankful---yes!