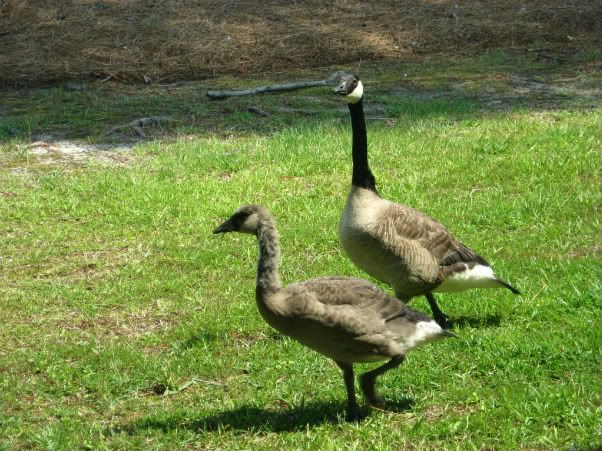 Junior with MOM or DAD
Two of the juniors near my bird feeder--they are getting their feathers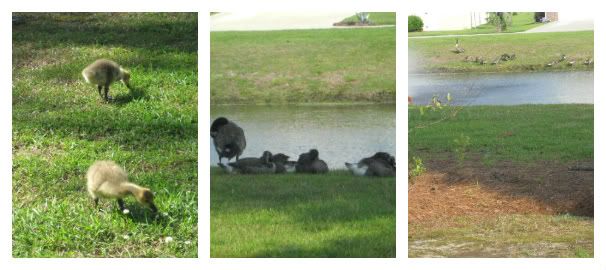 The geese are a-growing. The first picture in this collage was a few weeks ago. The second and third are from today--they have some feathers now! They eat for quite some time and then go into rest mode.
I am continuing to read "1000 gifts"--I like this quote: "I am a hunter of beauty and I move slow and I keep the eyes wide, every fiber of every muscle sensing all wonder....Its ridiculous how much joy a moment can hold."
We need to do this especially because we don't know what a day may bring forth--we need to enjoy each aspect of our loved ones and all the gifts we are experiencing right now, right this moment. Eucharisteo--thanksgiving.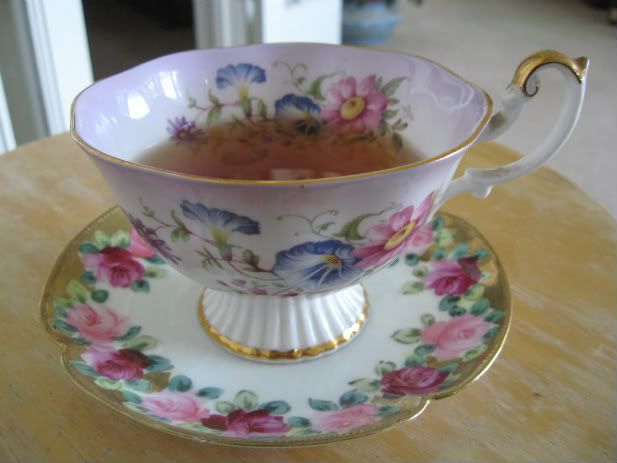 Enjoying a cup of English tea in the cup we bought 34 years ago in June on our honeymoon. We bought it at an antique shop and the saucer didn't match , but we still loved it. I am thankful for all of these years and the memories, good and bad, that make up our lives.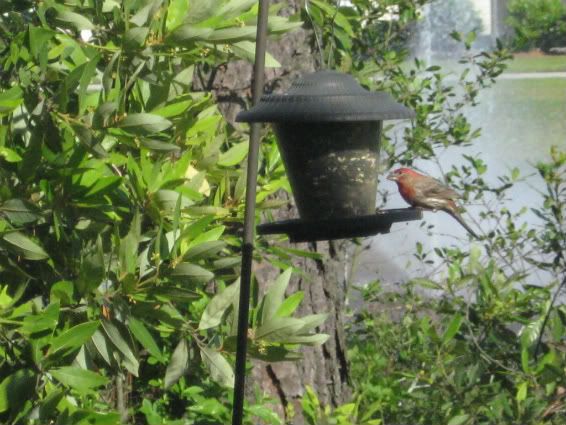 Thankful for slow quiet mornings to enjoy God's creatures.