I am in love with pink carnations. I love the color as well as the smell--they last quite some time and simply make me very happy! It is strange how flowers can really uplift our hearts. Why is that do you think?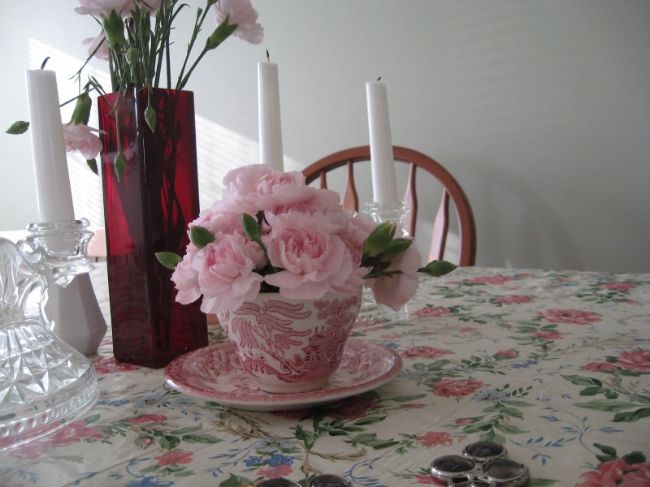 There is something about pink, green and white that simply makes me happy. I love this old cup--and it surely is fun to have it full of little carnations.
I know it may be strange, but I received this little pink chair from the previous owner of the place where we now reside. It is so comfy--I do not think I would have ever purchased a PINK chair....but guess what??? I love it. Right now i have it in one of the corners of my dining room/ kitchen area and it is a nice sunny spot to sit and read the paper or a book while things are cooking and needing a watchful eye.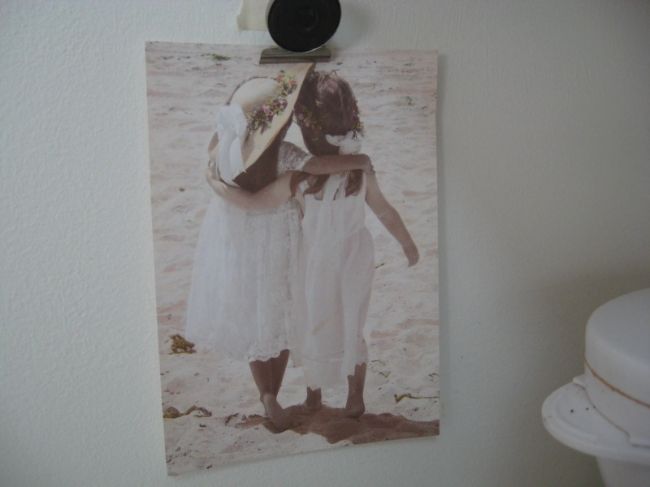 I love this picture--it was a card from an ebay purchase and I loved it so much I hung it up next to my coffee maker. It makes me smile every time I get a cup (which is quite often).
This is a picture that was left by the previous owner. I moved it to my kitchen--I am in a PINK mood! It replaces the one below for now:
Those are gluten free banana muffins which I and my son are very partial to--but I have to be careful because I can easily eat 3 a day which my waistline tells me is a fine mistake.
I am enjoying my second blackboard. I have one in the bedroom too--I just love them---I always like to think about different things and quotes help me do this through out the day.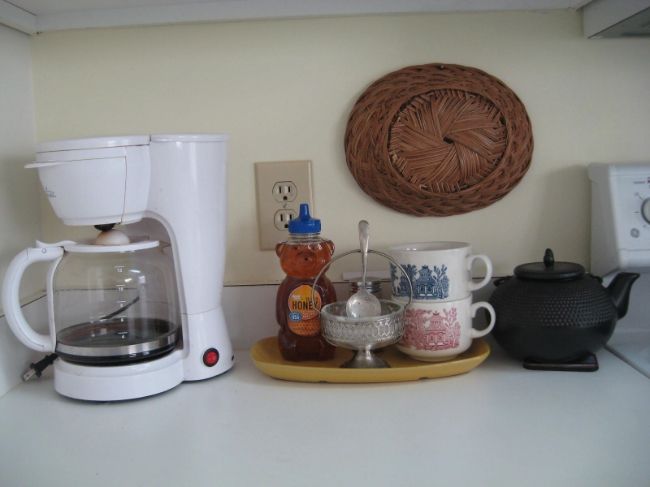 This is my little drink area. Some of my favorite cups for tea are these because they are nice and big! So it is the little things in a home that often add up to lots of smiles! Do you find this to be true too?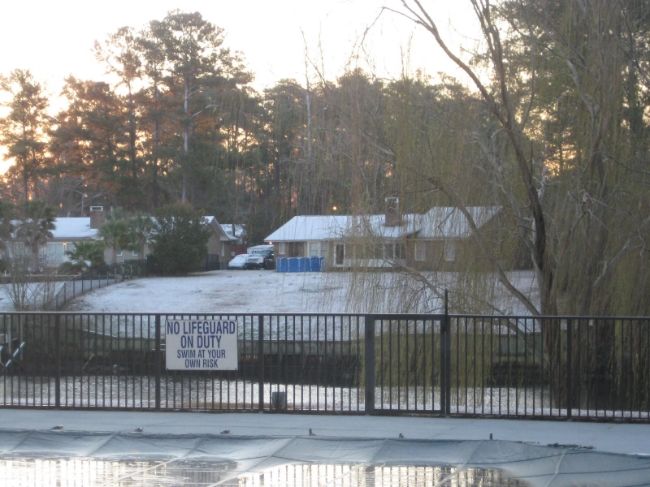 And last of all when we were on a marriage retreat over at the inland waterway near the beach it snowed (a rare thing for us). This was the view out of our window and it really made me chuckle because of the snow and the SIGN!!!!