This picture I found on line made me stop in my tracks! I had to go improvise some red checked curtains. I used some tablecloths I had and pinned them up!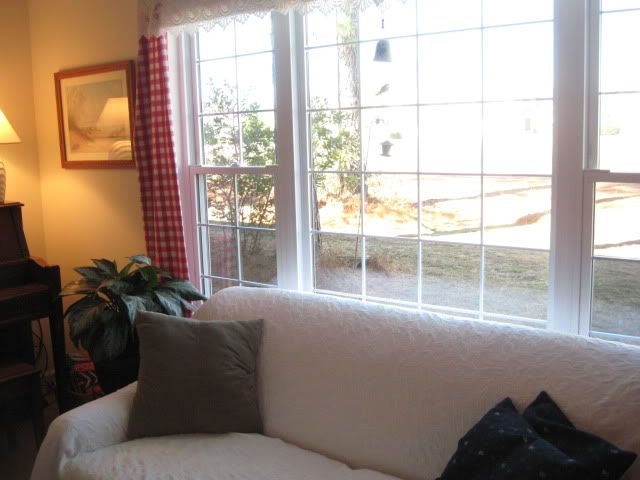 Do you ever do this? Just have to do something because it "speaks" to you? yaa, yaa, that is my white bedspread......alas.
Some have said we have to be careful of coveting--you know, when we look at mags, and pinterest. But I do find they just (at least for now) give me ideas of how to improvise with what I have....or to look for a cheap alternative. I still need to make some tiny wreaths to hang on the window as shown in the top picture.
I am thinking the red attack is probably due to Valentine's thoughts.....but then again I have always loved touches of red. You say you wonder what that greenery is up on top of the curtain area?? I figured it was winter and I like the green woodsy feel it gives--and I have 3 cardinals up there looking down on me, that is WHY!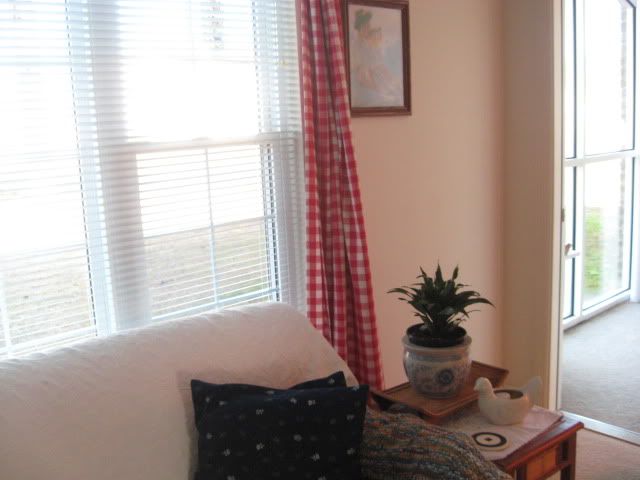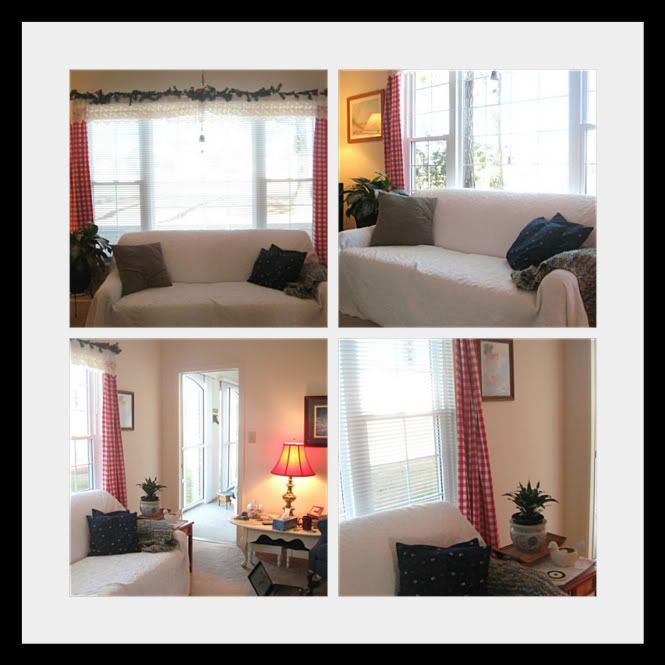 Then there is all of the wreath making that goes on in blogland. So I decided since I had these extra coffee filters (in white!--I bought these when I ran out of filters for my coffee until I could obtain the brown ones because I prefer brown for making my coffee). I took a wire hanger and used my glue gun and glued the crunched filters to the hanger. Yup--I do like it.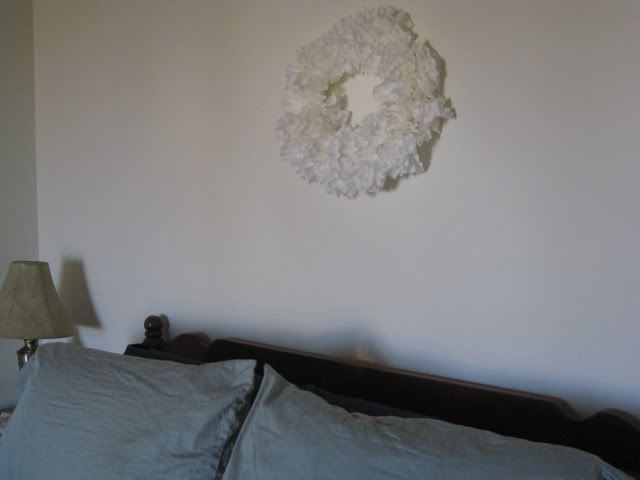 Don't look too closely. I do need to get bigger lamps for my night stands! hmmm, is that one word? I may make 2 more and have THREE in a row--not sure yet---I do have the materials.
So today I am thankful for ideas. I am thankful for bloggers who give us cheap ideas for decorating our homes. I am thankful for bright colors. I am thankful for home--it is so nice to have a quiet place, a cup of coffee, and time. I really was supposed to do some exercise today, but my sinus area is saying nope. ....that is my excuse for the moment. I am thankful for excuses! lol.