3 yellow things that strike you as fresh mercy--this is what we are to tell about for the 1,000 gifts challenge at
http://www.aholyexperience.com/
where we are basically counting 1,000 things (by 3s) this year for which we are thankful.

These are three that are part of one! Looking at a lit candle with its golden flame ..while eating a gluten free chocolate donut and drinking from my Outerbanks coffee mug! The outerbanks of NC always bring pleasant memories to my heart. We have gone there to totally unwind, sleep , walk, read, eat, and sleep some more. Since I have a cold the ONLY THING I CAN TASTE FOR SOME REASON is CHOCOLATE!! So the combo of these three things is very relaxing to me!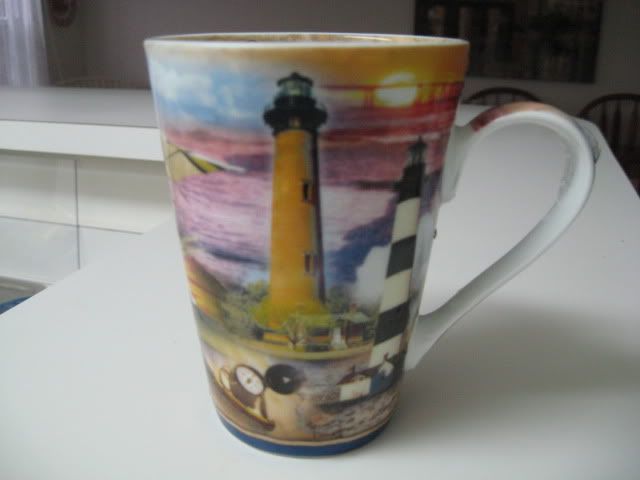 We go to Okrakoke (not sure if I am spelling it correctly)--this is a very empty beach filled place--except for the one area with lots of cottages. It is always a fresh mercy to have nice calm filled memories.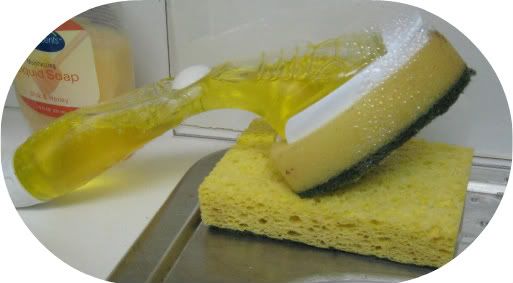 Now this I am thankful for because when there is often just one eating lunch or snacking this makes for quick clean up!! (I am not worried about germs in the sponges...I can nuke the bottom one.....I rarely am sick and this cold is not due to the sponge , but do to a grandkid visit!)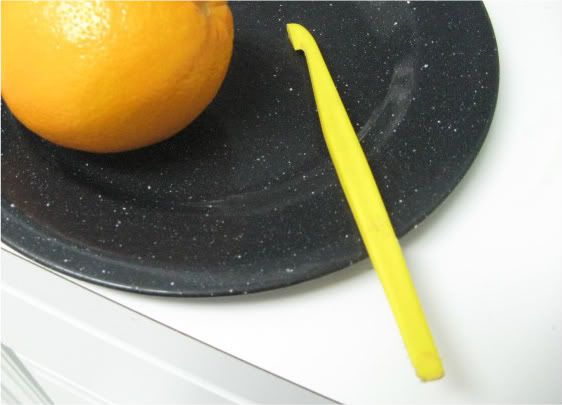 This little stick thingy is an orange peeler and I love it!! Saves for lots of trouble when I want a freshly peeled orange!
A last fresh mercy is this poem/prayer I read in a diary of St. Maria Faustina Kowalska
Oh My God
"When I look into the future, I am frightened,
But why plunge into the future?
Only the present moment is precious to me,
As the future may never enter my soul at all.
It is no longer in my power,
To change, correct or add to the past;
For neither sages nor prophets could do that.
And so, what the past has embraced I must entrust to
God.
O present moment, you belong to me, whole and entire,
I desire to use you as best I can,
And although I am weak and small,
You grant me the grace of Your omnipotence.
And so, trusting Your mercy,
I walk through life like a little child,
Offering You each day this heart
Burning with love for Your greater glory.