the gifts or blessings today are: a gift in the hand, a gift you walked by, a gift you sat with. I am going to show these in reverse!
A gift I sat with is this handmade knit blanket. I have had a head cold this week and even though the temperatures got into the 70's!!! yesterday I had the chills.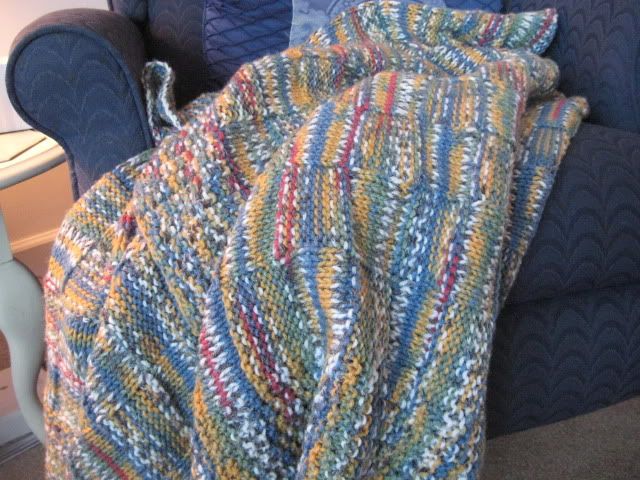 This was handmade by a lady who is now living in Spain. She spends part of her time here in the states and part in Spain. What I love about handmade things is that I am always reminded of the person who made it which in turn gives me a good , warm , feeling all over. It also reminds me to pray for the person.
Next is the gift I walked by---now I did not really walk by this since I was sick--but I saw this out my window and it made me smile (which is a good thing to do, eh?!)

These dogs were jumping around, swimming and frolicking. The black one was much more bold! I love the freedom and fun they exhibited.
The last thing--a gift in hand is this book my son gave me for Christmas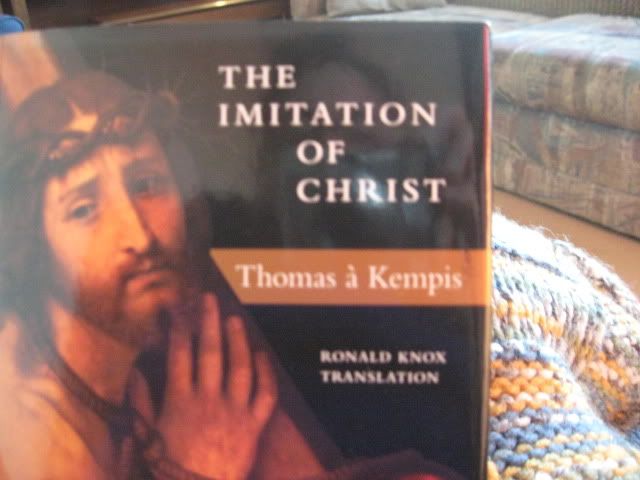 I will close with a prayer from it that spoke to me "
"My Son, speak thou thus in every matter, 'Lord, if it please Thee, let this come to pass. Lord, if this shall be for Thine honour, let it be done in Thy Name. Lord, if thou see it good for me, and approve it as useful, then grant me to use it for Thy honour. But if thou knowest that it shall be hurtful unto me, and not profitable for the health of my soul, take the desire away from me! For not every desire is from the Holy Ghost, although it appear to a man right and good. It is difficult to judge with certainty whether a good or an evil spirit move thee to desire this or that, or whether thou art moved by thine own spirit. ........Therefore, whatsoever seemeth to thee desirable, thou must always desire and seek after it with the fear of God and humility of heart, and most of all, must altogether resign thyself, and commit all unto Me and say, "Lord, thou knowest what is best; let this or that be, according as Thou wilt. Give what Thou wilt, so much as Thou wilt, when Thou wilt. Do with me as Thou knowest best , and as best shall please Thee, and as shall be most to Thine honour. Place me where Thou wilt, and freely work Thy will with me in all Things. I am in Thine hand, and turn me in my course. Behold, I am Thy servant, ready for all things; for I desire to live not to myself but to Thee...."