Well here it is Monday already! I have to catch up on my thanksgiving. I think I most likely won't post everyday!!! The picture above was taken this weekend. It was a gray weekend and Sunday was very rain filled. We needed the rain and it was nice to see it, but I was thankful to remain mainly inside. I know a lot of folks in the country got the rain and some the snow!!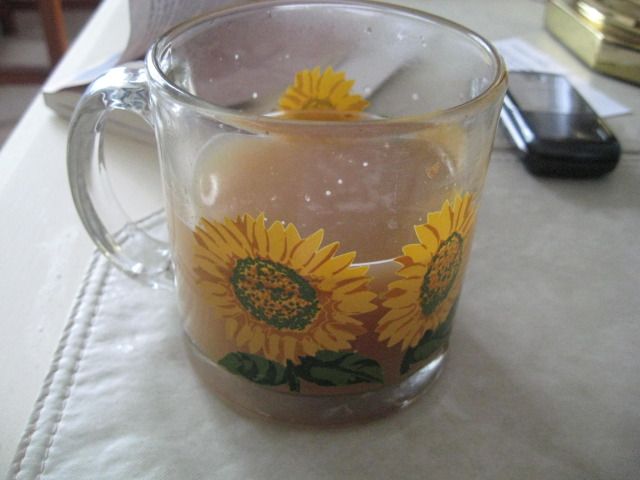 The rain brought in cooler temperatures. It was in the 30's last night and highs only in the 50's today. I am thankful in any weather for tea and I love chai tea---loving the spicey flavors in this tea. I am thankful for happy, sunny, cups such as this one.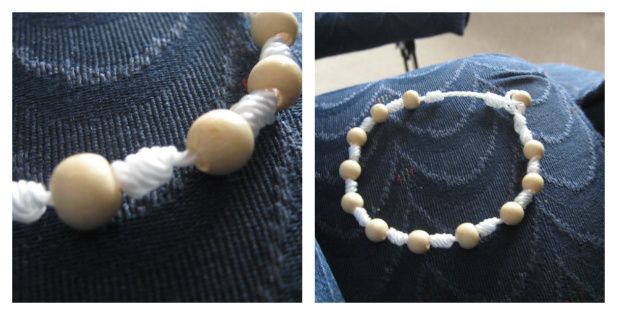 I am thankful for learning again a few macrame knots--it is fun to do things with this and I hope to learn more in the future thanks to some links on youtube and pinterest. I am thankful for what working with your hands does to your spirit--it brings a calming soothing feel to your mind) I find this true with crochet as well (as long as one is doing something repetitious!). I like how our bodies are designed---that actions we do affect us inside as well. Have you ever thought about this? There is something relaxing and calming in sitting and doing a repetitive act and especially when it involves a little bit of creativeness. It frees the mind to meditate, or pray as well. It helps me to focus, to pray, to give thanks, etc. So again I give thanks for the way God has designed us. I am thankful that in worship as well we do not just use our minds, or our spirits/souls....but we use the physical as well.
Speaking of the physical in worship --here is a fun one below
Jesus Loves You Flash Mob - Tbilisi, Georgia from yabbadabbadoo on GodTube.