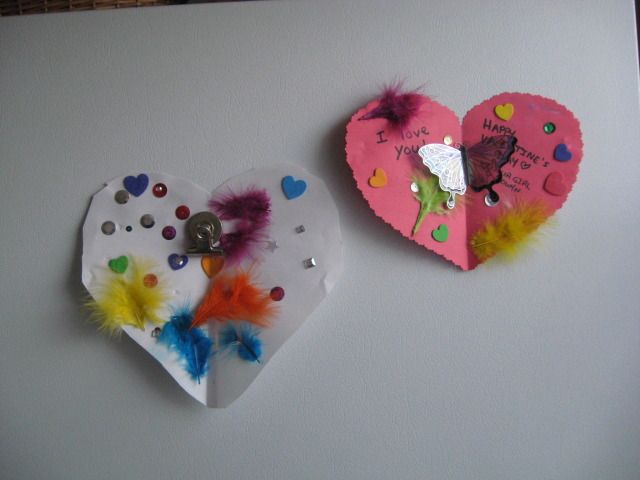 I received these very happy Valentines from my daughter and her daughter---so much fun!!! I love hand made cards, don't you? I wonder what kind of chicken the feathers came from!? My magnets are covering a bit of them as they are on my frig.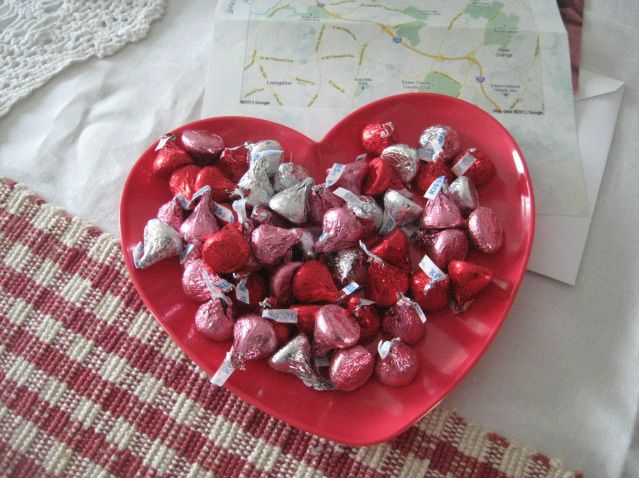 We love chocolates and I find any kind of chocolate makes me very happy!! I love the colors of these valentine kind.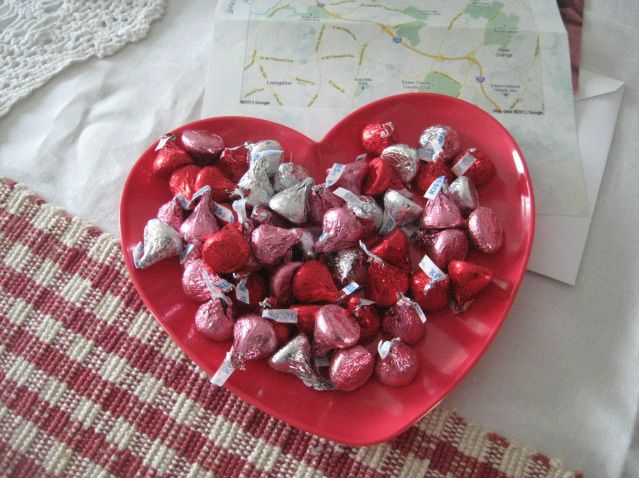 I made a card for my hubby out of a map of the area where we first met, married and lived. He loves maps and we had a blast sitting at the table eating supper and looking at the map and remembering all the places and what we had done. I am going to use this idea a lot in the future---I can print maps of places we have been etc. I got the idea from pinterest---they had cut the map in a heart shape....but I wanted more of the full thing. The picuture here is the card opened all the way up.
So I give thanks for Valentine's Day and all the little fun treats and memories it brings. I give thanks for the love of family expressed in a tangible way. I give thanks for sweet memories.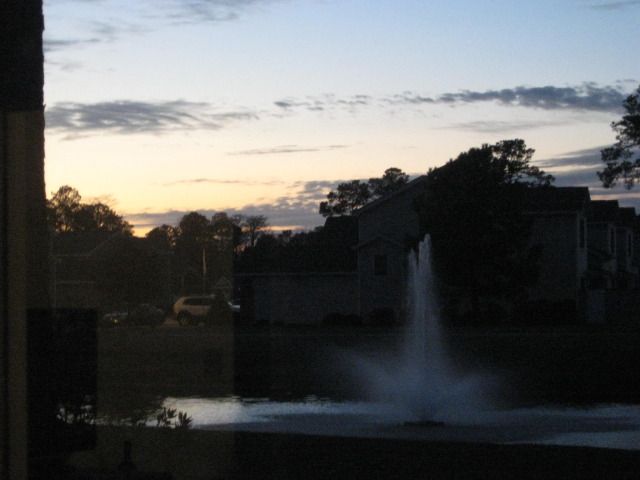 I give thanks for a quiet time watching the sunset with a glass of wine with my hubby. And the beauty of trees!!