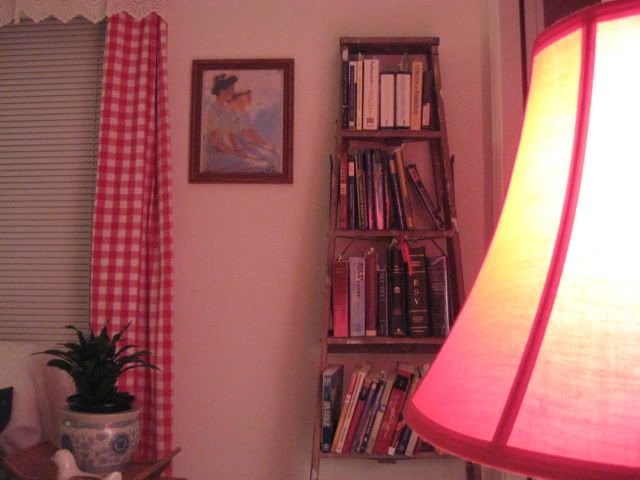 There is something about a red lamp shade and its warm glow that just plain ole makes me happy!! I love the warmth of red and the happiness. It makes me feel cozy all over. I can't be sad when I am confronted with red. So this is what I start my thanks with today.
I have been enjoying my ladder bookcase. It is filled with books I have been studying--I am on a journey. I thank God for journeys....I thank Him for always being active in our lives.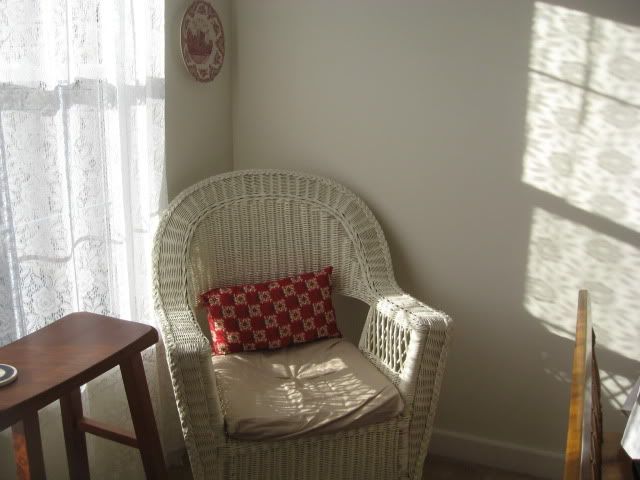 I thank him for warm golden sunshine and glorious days. I thank him for a new yoga-stretch class---it helps and is a nice break in the week. I thank him for new experiences , new faces, and the joy of personalities.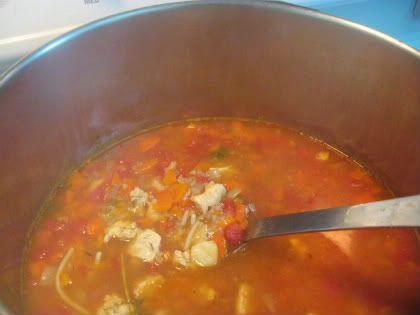 I thank him for a new recipe and the time and enjoyment of cooking and smelling it! This is a chicken quinoa recipe found here
http://nannykimsrecipes.blogspot.com/2012/02/chicken-soup-with-quinoa.html
I thank God for time to be slow, time to smell, feel, touch, taste, hear....all there is in this world and some of what is in the next!