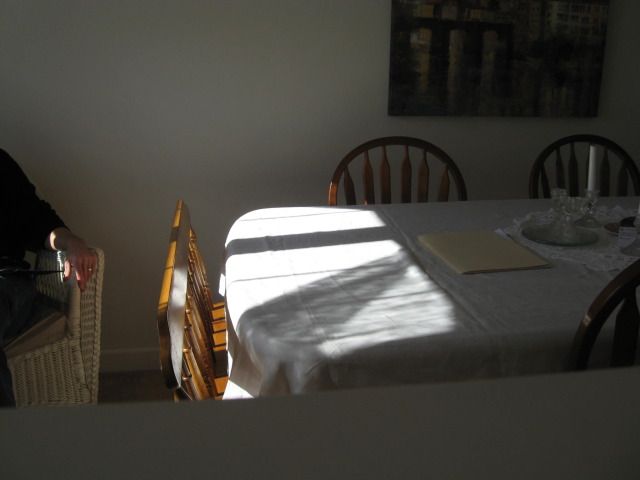 I am catching up from Sunday on my list of thanks. It was a very cold windy day here in SC. So I thanked him for the clear skies and the bright sunshine. On cold days the warmth of sun streaming in the house is such a blessing. My husband and I sat and read in front of the window and it had a comforting glorious kind of feel to it. It is a blessing to have time to read, drink something hot, and sit in the warmth of the sun!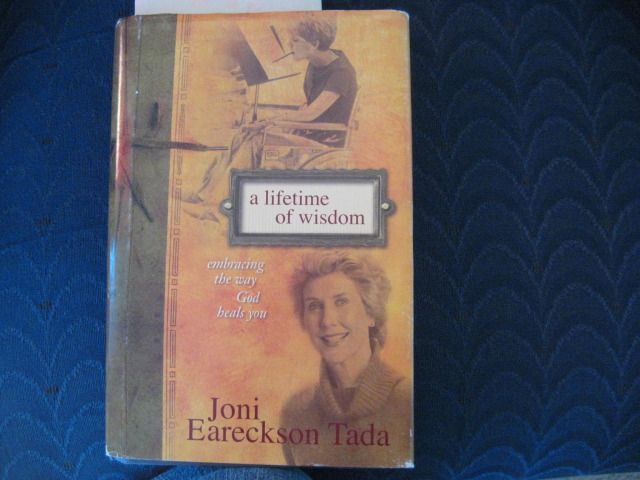 I have been reading this book (just a bit at a time). It is a relatively new one from 2009. What is very good about this book is Joni has lived over 40 years now as a quadriplegic. She tells or traces through some of her life and tells what she would have spoken to herself now that she has aged and gained wisdom in her life.---she calls these things learned--rubies of His wisdom.
This book would be especially helpful for those going through any kind of suffering.
I give praise for the way God uses the suffering and encourages us in the suffering, and for his powerful Resurrection presence in our lives. I give thanks for people like Joni that share and teach us the things they have learned.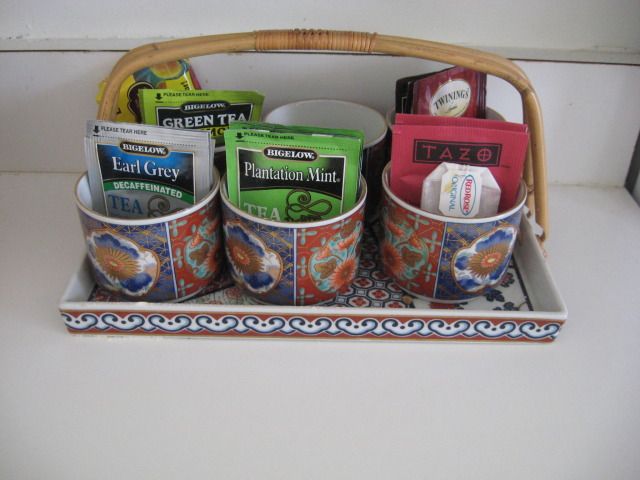 I give thanks for the many varieties of tea. I literally have a whole shelf full of different kinds in my cupboard, but I take some of my favorites and place them on the counter in my oriental cups. I see one needs refilling! I am so thankful for variety in life and the wonderful gift of taste.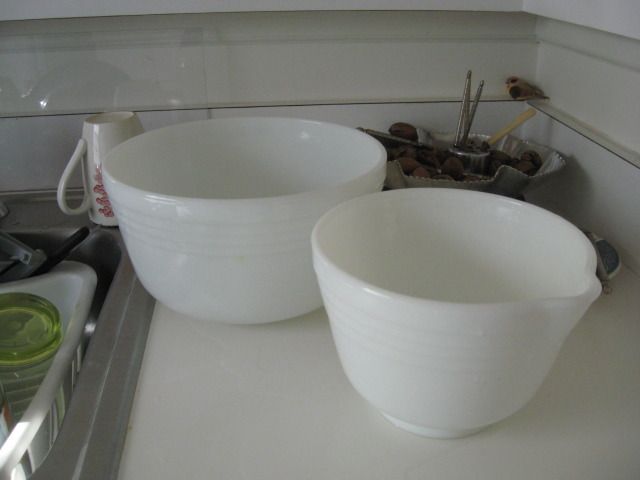 Last of all today I am thankful for these old, old bowls. They come from an old mixer I had growing up back in the 50's. I am not sure how old the set actually is....but I love their creamy milkyness--they make me smile ...I use them constantly and on Sunday I used them to make some oatmeal cake which is one of our favorite gluten free things to have. (I use Bob's gluten free oats--I just have to put them in the blender a bit if I want them to be quick oats for the recipe). The recipe can be found here:
http://nannykimsrecipes.blogspot.com/search?q=oatmeal+cake
I prefer them with nothing on them or with just maple syrup. My hubby likes strawberries.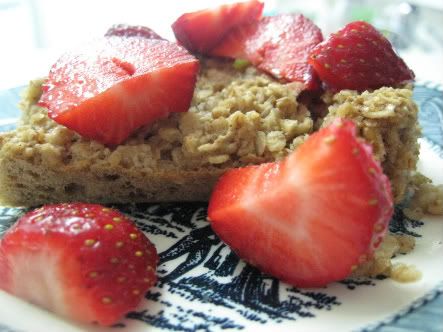 I am blessing God for his many and splendid gifts in this life--both great and small.