Well, I saved myself some money ! I was going to replace this indoor out-door carpeting that is in our porch, and then I thought I would give one more try at cleaning the stain along the edge of the window. It would have worked fine---I used the regular rug cleaner on one section and it appeared to be working.
I then got the brilliant idea to try some stronger stuff which probably was a mistake because it changed the color. I was so mad at myself for not staying with the first product! I started praying about what I could do and got the idea to color it in with some crayons. It worked! It blended it right in. I have done this on some other areas in my home where someone (previous owner) must have dropped some bleach). On these bleached spots the crayon does a pretty good job of blending in with the rest of the rug.
Sometime I may try a furniture stick--it may hold the color longer. Crayons work for quite some time--once in a while I have to do touch up.
The new tiles for the dining, kitchen and one bath area are supposed to be installed at the end of the month. Trepidation !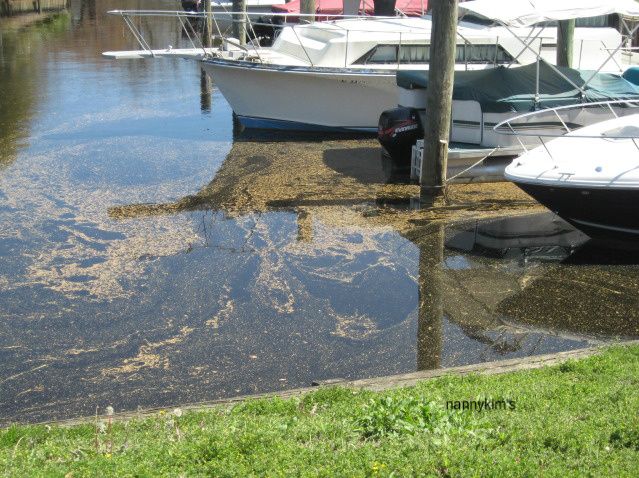 Do you see this water?? Do you know what that yellow stuff is? Yup--good ole Southern Pine pollen---it means the other pollen's you can't see are also out there! My eyes have started itching.
But I am thankful for the beautiful days here--in the high 70's and low 80's. I am thankful for ideas. I am thankful also for time to reflect, think, and pray!