I
love the springtime weather we are getting. This is a photo by the river that runs through our town,. I love the new buds on the trees and the reflection in the water.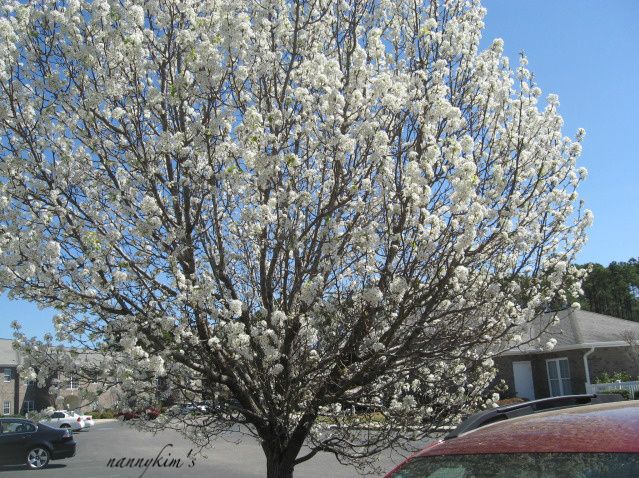 The bradford's are in their glory. There is a street near me that is lined on both sides and what a glory it is!! I take walks there, but don't bring my camera as I bring my kindle and read while pace walking.
Notice all the pine pollen on my car--yup and there will be more to come. Sometimes it is so bad that when the wind blows it is like a dust storm.
Now see this little computer below? I bought it as a backup because of the problems with my Dell.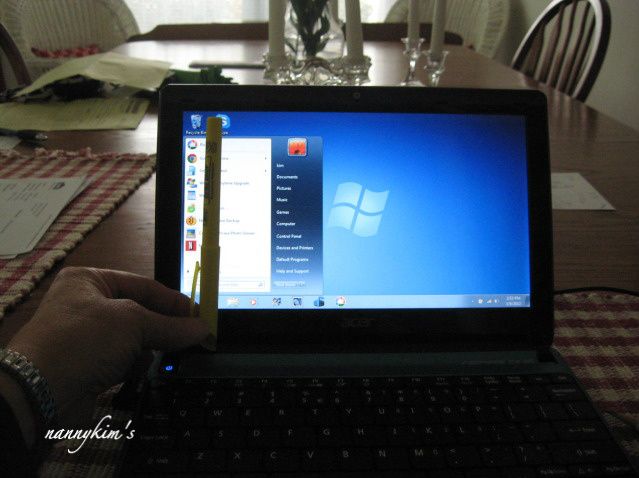 I love this little Acer. You can see it's size in relation to the pen I am holding. The keyboard is a good fit and it is light weight and easy to carry even in a big purse. It does not have a CD player however.
I am totally discouraged with DELL. My Dell laptop which is not pictured here, is only 5 and 1/2 months old and the built in mouse pad stopped working. I had it replaced and it still does not work since they say it is something wrong with the mother board. I called Dell and they said the systems on the Dell is not covered with their warranty!! I would have to pay 149 dollars to get a year warranty that would cover this!! CRAZY. So I bought an external mouse which works fine. But I may just use my little Acer a lot more!! I love how light it is.
Anyone else having problems with Dell?
Now, I am thankful that it does work with a external mouse. I am thankful that it actually works better with this mouse than it ever did with the pad! I am thankful for the little back up we bought. AND I am thankful for some springtime beauty!! Have a blessed Day.