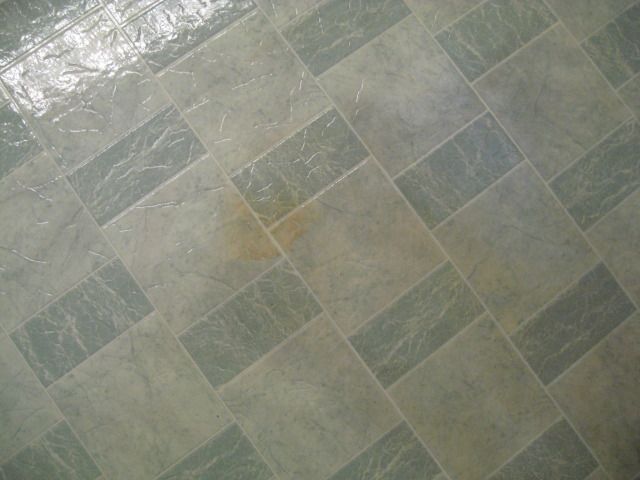 When we downsized to a condo we inherited some flooring problems. This bathroom has rusty type stains.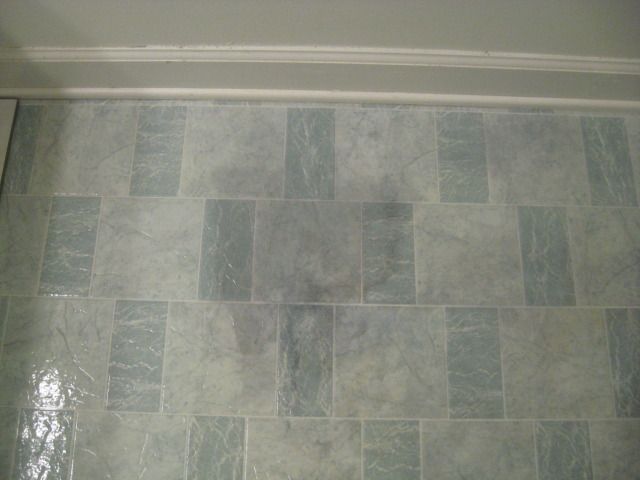 It has some gray stains and also several large slits. We have covered them all with scattered rugs. Nothing removes the stains because they are coming from underneath the flooring.
Then there is this porch rug--it is stained all along the window area because of condensation which occurs in the winter.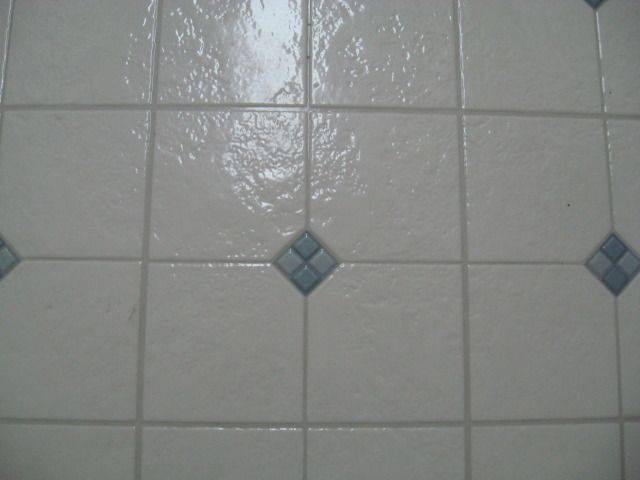 Last of all is the kitchen flooring.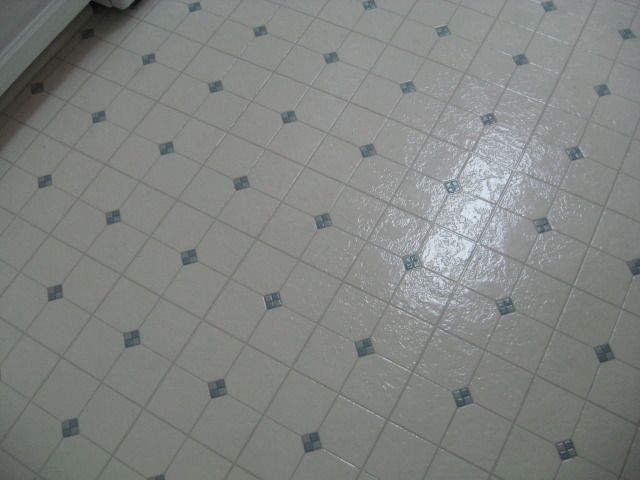 This flooring has 3 large slits which we have covered with a little rug--not shown in these pictures. It also has tons of tiny slits which I have painted in and sealed with future.
There are so many choices in the tiles--I believe we will go with ceramic tile although we were tempted by permastone which is a vinyl type tile with ceramic in it. However I read too many complaints with kind. People had trouble with it not holding up and the manufacturer not honoring the warranty.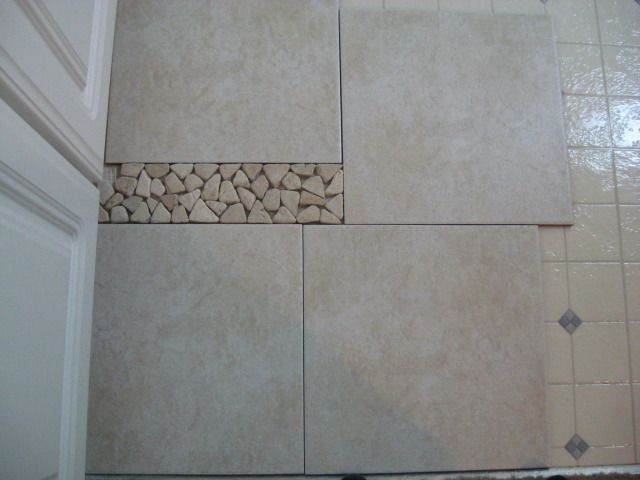 So this is one we are considering for the bathroom and for the kitchen and dining area.
The trim would actually be used between the kitchen and dining rooms since we don't want to spend all of our money at one time!! We will do a little border at the edge of the kitchen and leave the carpet in the dining area for now. I just placed some of the tiling around it to see how it went--this is just placed there to get a look at the colors.
I am not sure I will like the tile, because of its hardness--but I guess I will get used to it?! My daughter has tile
and I think we all like it ;-).
Hope ya'll have a nice weekend. I give thanks for all the people in our lives who take the time to discuss things with us, for old Agatha Christie movies on youtube, and for bedtime!