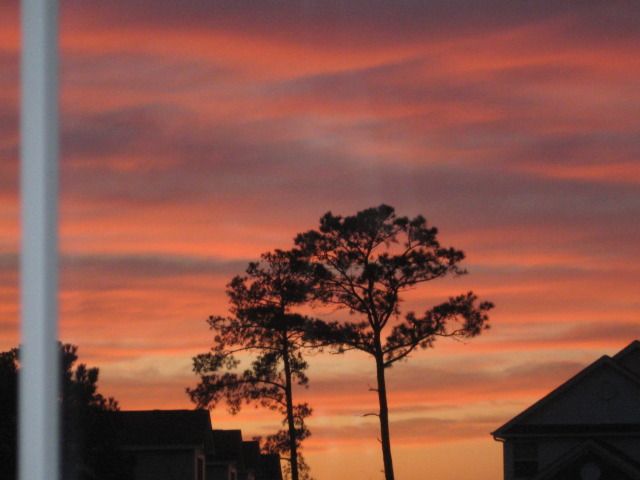 I give thanks for the glorious sunset we had the other night. I am always astounded at the beauty of the sky, aren't you?
S
ometimes it is just so beautiful you can't help shouting about it--kind of like when you go to see the fireworks, lol.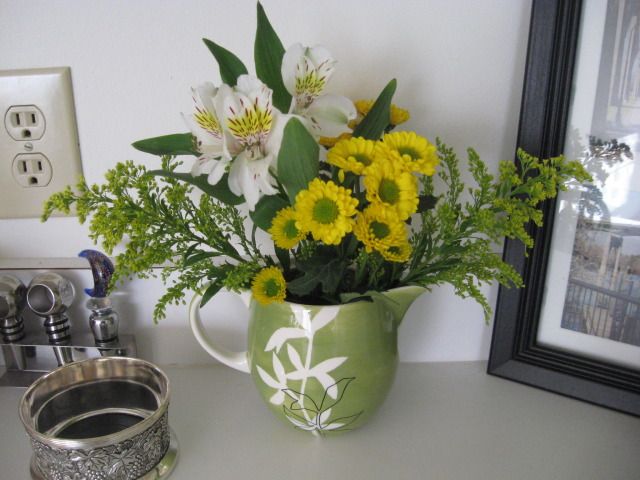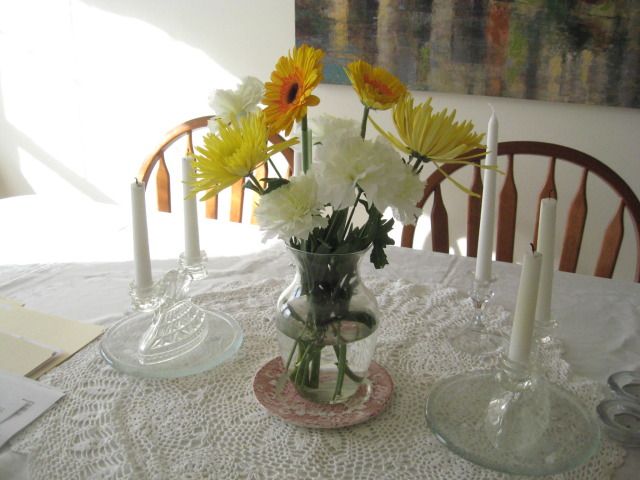 I am also thankful for these flowers--so cheerful and the bunch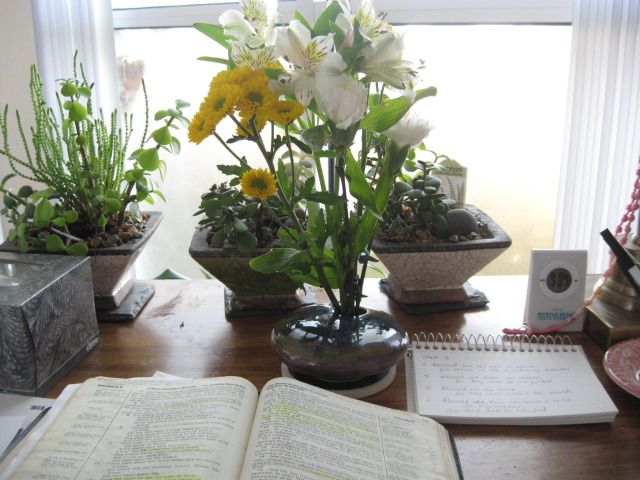 m
ade 3 different arrangements!
Last of all today I am thankful for this tiny computer that we have now as a backup. My other computer has been in the shop for 2 weeks because it needs a new built in mouse (it is a lap top). I could have bought an external mouse but then why have the convenience of a laptop. I hope the part they get fixes it--the computer is a Dell and is only about 5 months old!!
Last of all I need to choose some flooring for the bathroom and kitchen. We have chosen some for the porch--we needed tile there since there is too much moisture from the condensation we get from the windows.
HELP--the problem with the kitchen and bathroom is we had vinyl and it has tons of slits from when a guy came and removed the wall paper using a ladder with sharp pointed ends!! There were already some major problems with these floors so we didn't make him pay for all the damage. HOWEVER now we find there are limited selections for vinyl. I wanted something similar and can't find it. I really didn't want tile here since it is hard on the feet and cold! Do any of you have tile in your kitchen or bathrooms on the floor. Tell me WHAT YOU LIKE AND DON't LIKE!! please.