My kitchen and dining area are torn apart for the flooring install.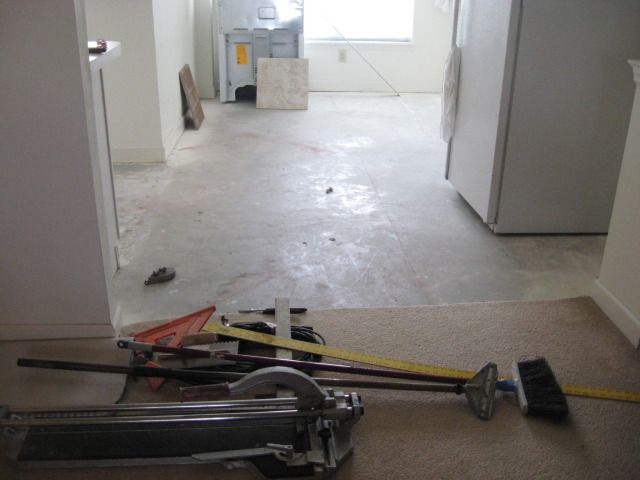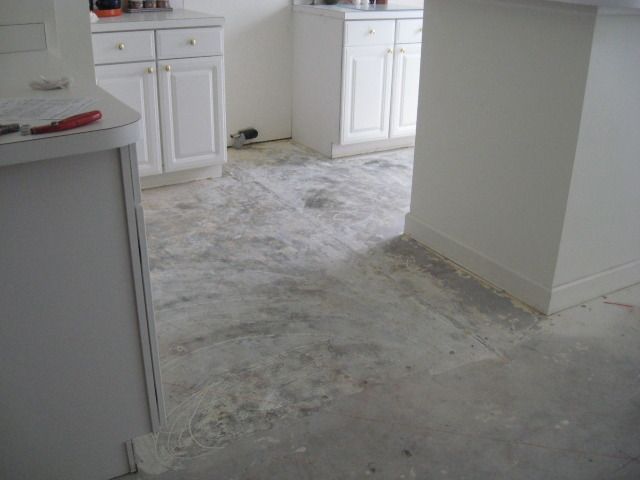 My dining room stuff is scattered all over the house---some in the porch, the living room and the bedroom.
My kitchen stuff is also scattered--this refrigerator is sitting in the dinning room and then is moved to the living room while they continue work on the floor. The above shows the cement which had been covered by a rug.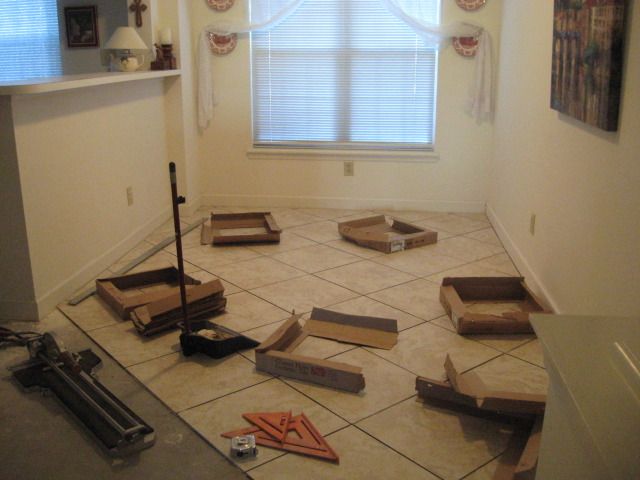 the
tile floor is beginning to get glued into place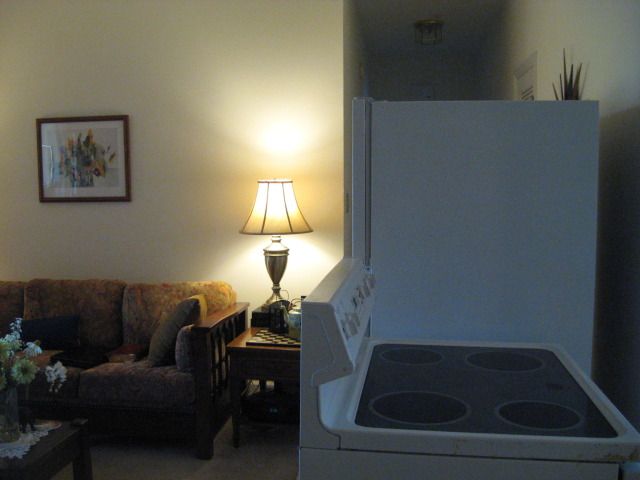 Soooo, with no stove to cook on, we had a chinese treat ;-)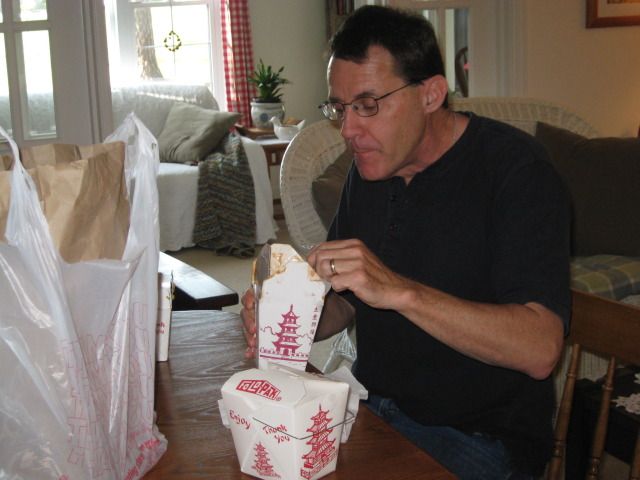 Tomorrow hopes to be more of the same. One funny note. The men working on the floor put the carpet outside. When they went this afternoon to leave there was a garden snake lying in the rug!! It about scared the flooring man at first!!