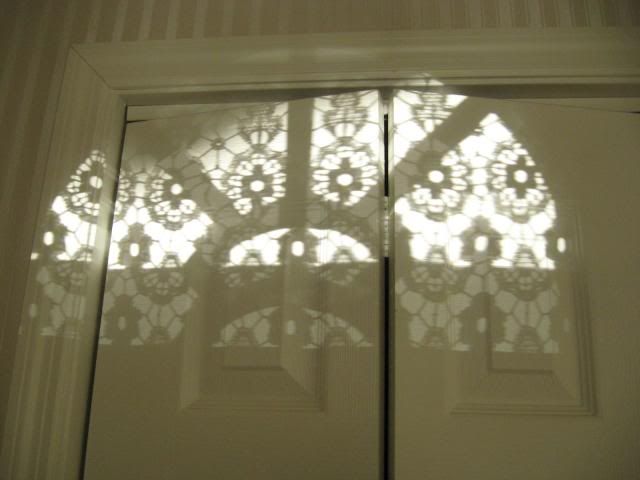 There are some things I really love. One of those things is the way the sun shines through the curtain on my outer door and makes a design on the entry way closet door. Coolness!
I have been getting some lively colors out for the winter so this rooster had to come out of the closet ;0)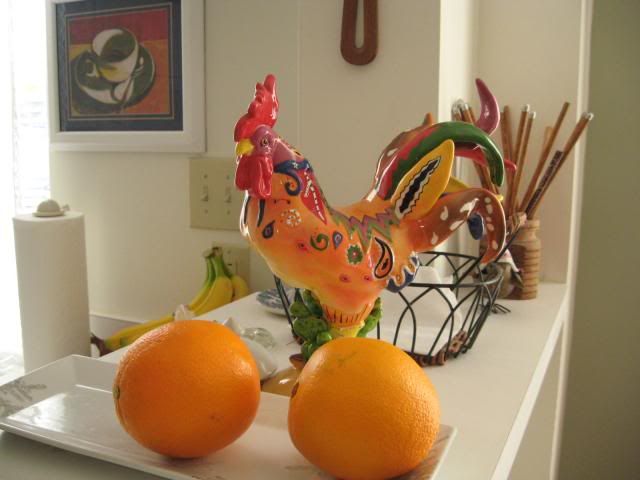 HE always makes me happy!
Below is one of my favorite hand made mugs
This was given to me from my daughter. I love the mixes of color--blues and greens. I love how it feels in my hands (I use 2 hands to wrap around its loveliness!). It has a smooth warm feel---and there is something wonderful about drinking from a mug that someone made on a potter wheel. This is nice cup for tea (although I use it for both coffee and tea). I prefer this to my fancy tea cups because it holds more!!
A funny thing happened in church today. The pastor was giving reasons some come to church and he remarked that some people were at church today because their mom's made them come. One little boy piped up, "Yeah!" It was so funny! The congregation was full of laughter. It was cool, because it showed the little guy was listening ;-).