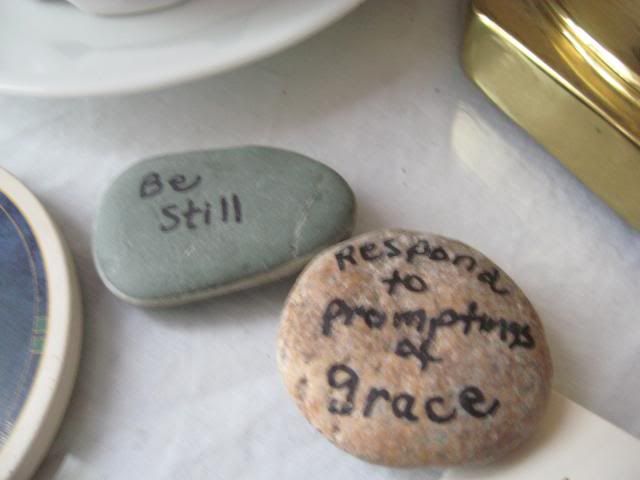 I have these little rocks to remind me daily of things I need to concentrate on in my life. Today is a gray day and I am thankful for journals and cozy blankets.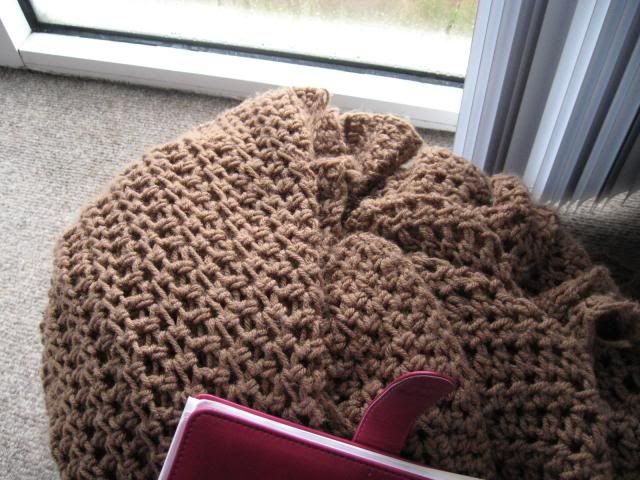 I have an addiction for orange variegated roses---But they are sooo cheerful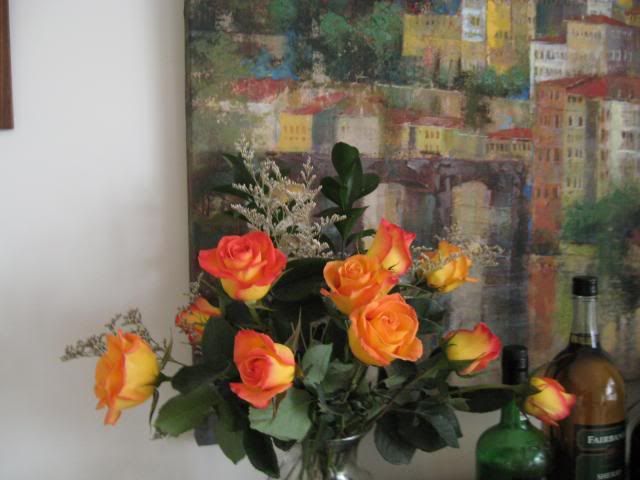 Don't you think?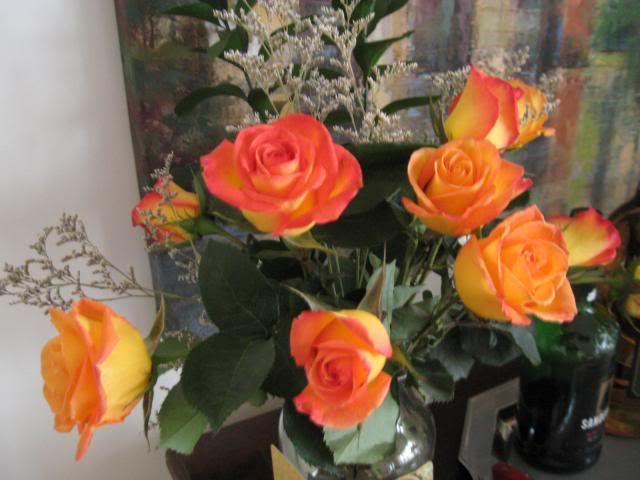 You can even see how bright the roses look on a gray day---they are back on the left in the photo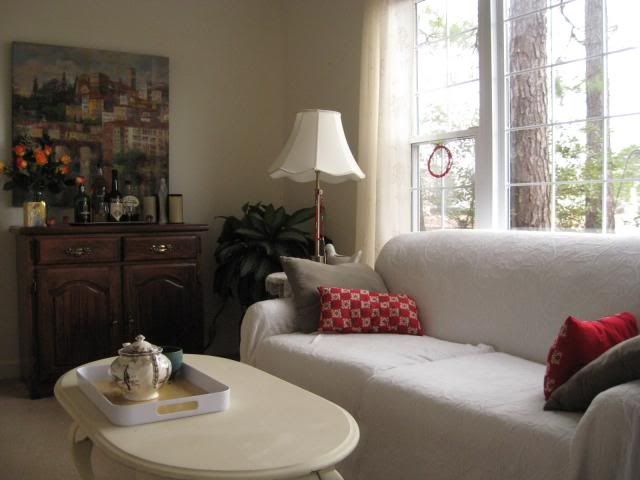 Below is my favorite candle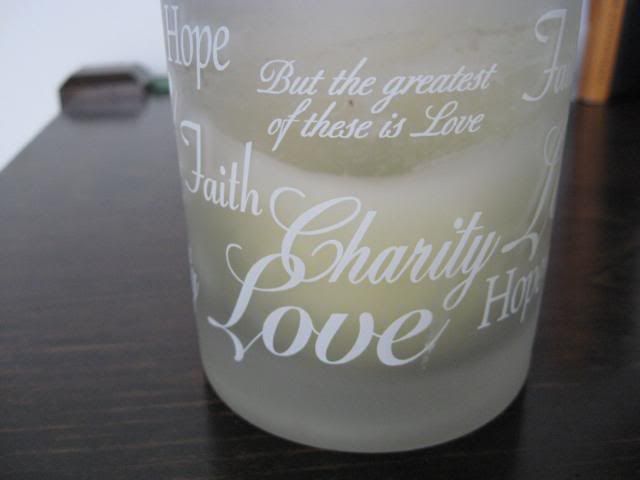 This is my newest Chalk board saying:
AND I love the old books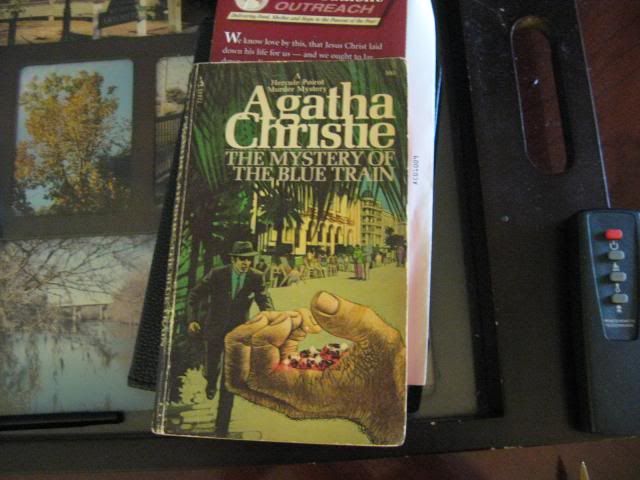 There is something about warm wood tones that cheer my heart: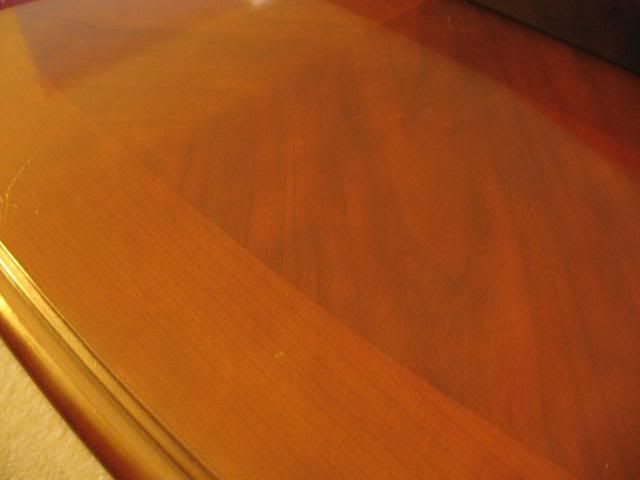 And there is nothing like a bright apron to do cooking in!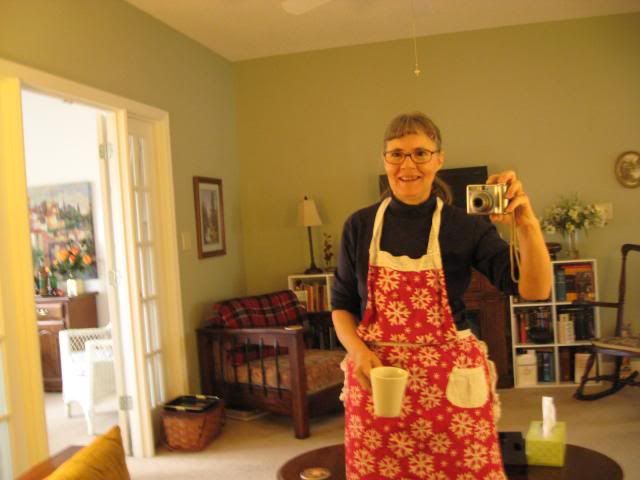 I am so glad my son convinced me to save this little happy sugar dispenser when I was down sizing. It is something I love.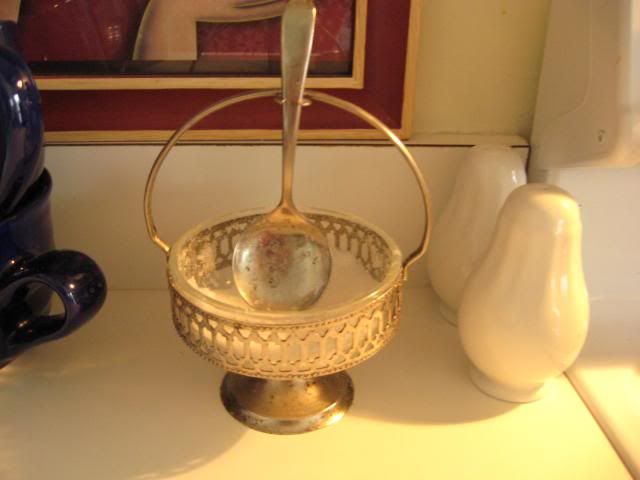 Making blueberry banana muffins for the guys (using up our old bananas--is also so homey on a gray day. Recipe here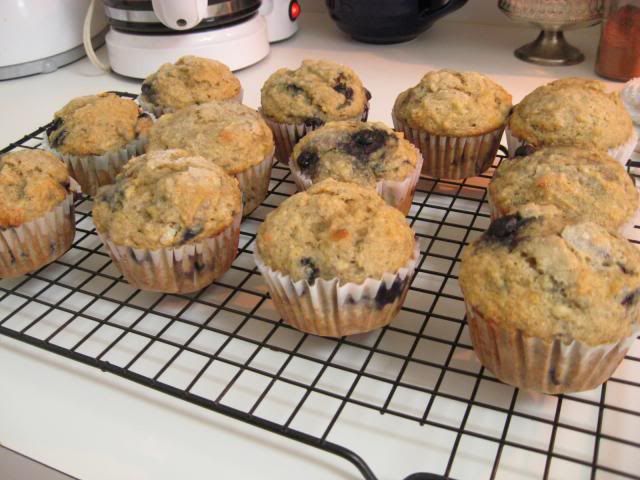 tada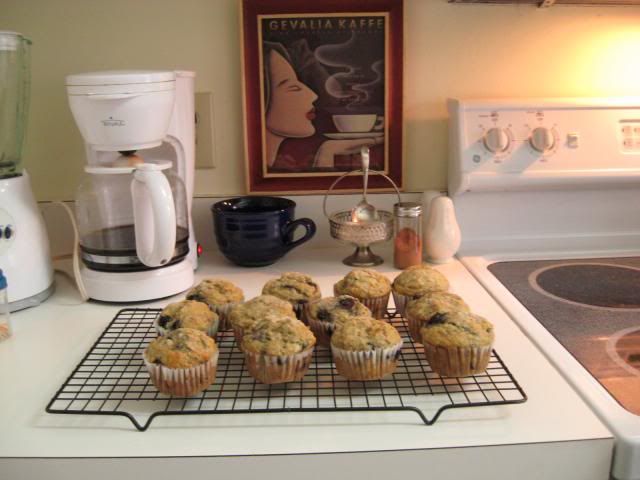 and last of all for this post --experimenting with shaking the garlic in a pot to get them loose and 1/2 way peeled--Martha Steward strikes again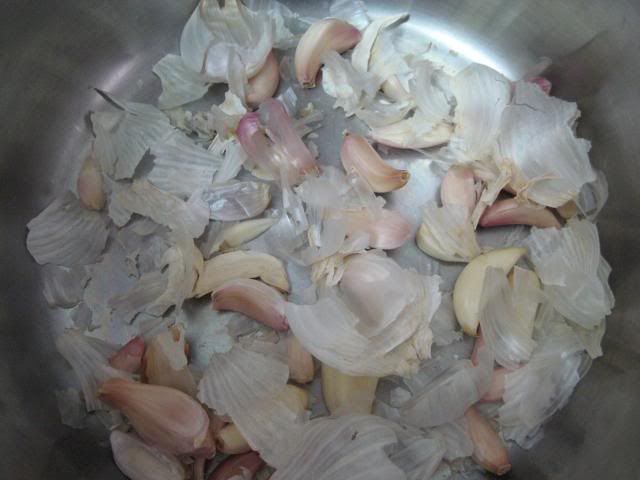 She did it in 2 bowls but it is easier in my pot!!!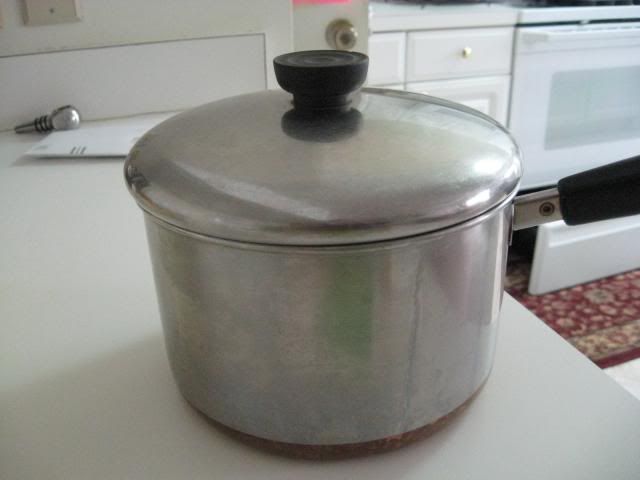 Here is the how to video