Well here is what Elf-y has been up to this week:
Now He was not really, bad, you know? He just wanted to paper my hubby's little bathroom where he takes his morning shower. However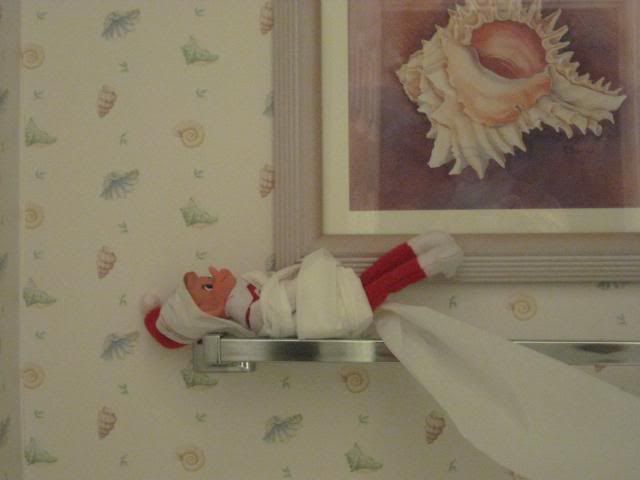 since this was a first time he got entangled in his own web---but at least at a nice resting place.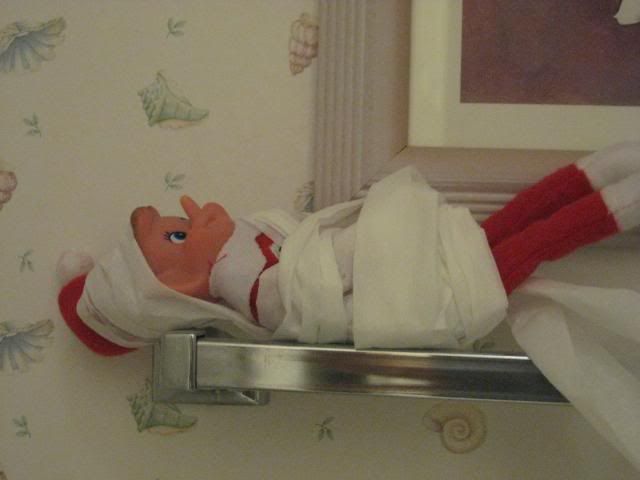 He is quite cheerful in spite of everything.
He did have some flight of fancy. After this episode he hid for a while in Nannykim's special cozy spot:
and Nannykim almost missed him!
He did take a short break with his fellow elves under the tree and they had some good chats: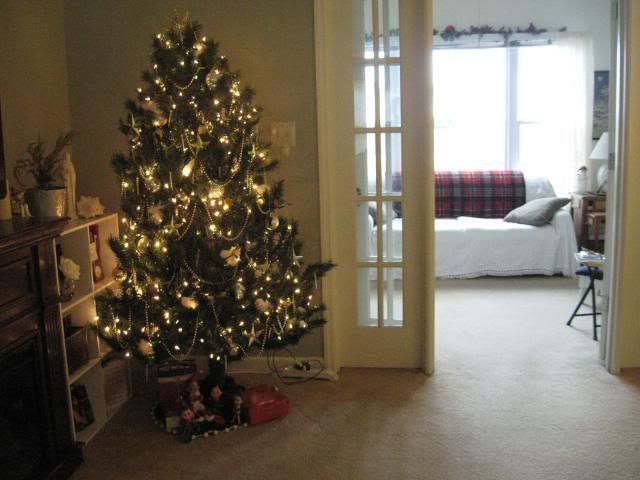 but then he needed to be back in action. He decided to dress up a bit and do some mirror decoration: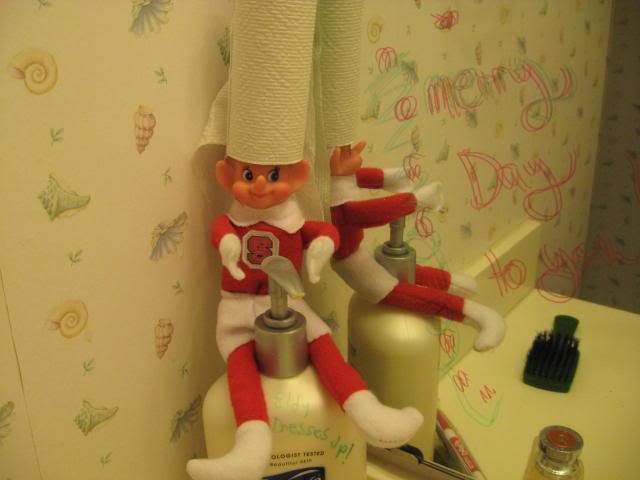 But as we all know there are some necessities of life: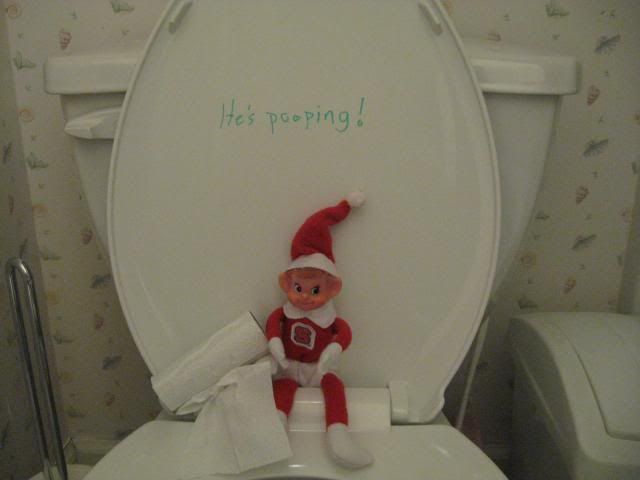 ahhh, yes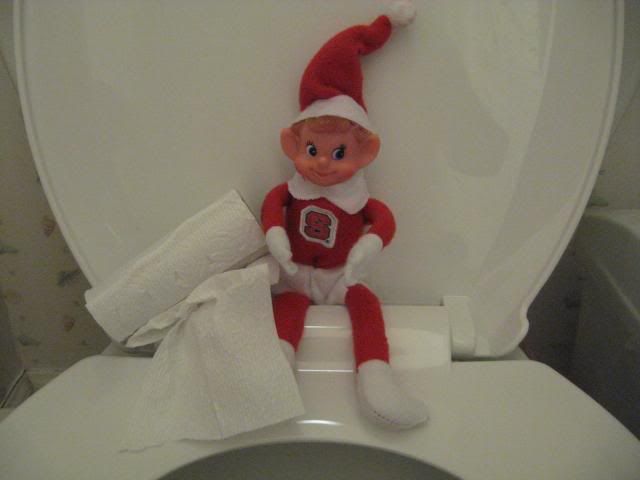 and last but not least he had to help with a Christmas puzzle---Nannykim does need some help with this one!!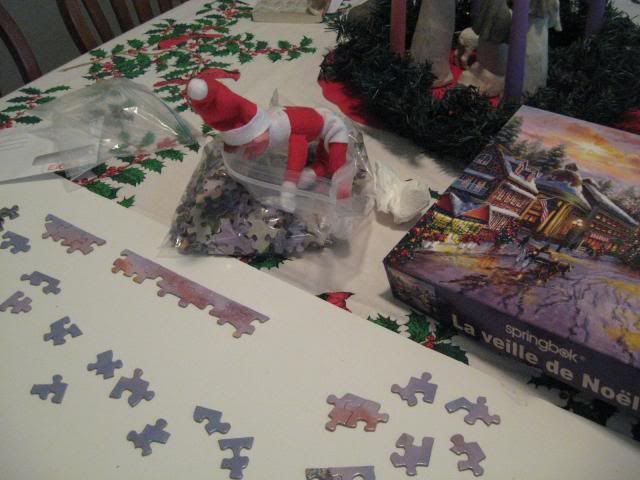 so all in all it was a busy week with bits of adventure for Elf-y
It is the small things in life that bring smiles; and Elf-y has made my hubby and I smile each morning!