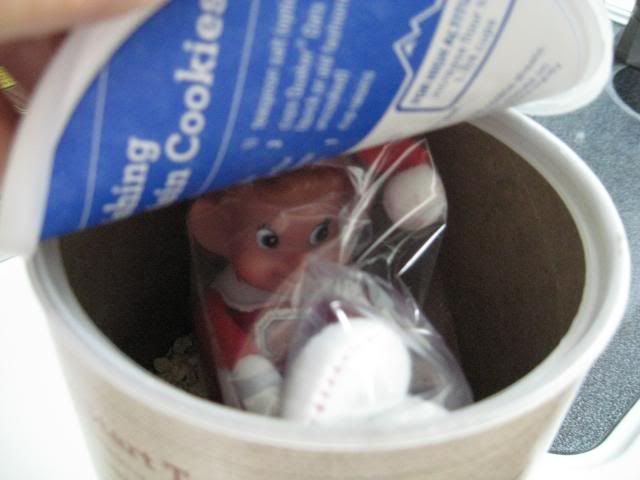 My POOR elf-y has been sitting in the dark for days now, just waiting for my hubby to find him
.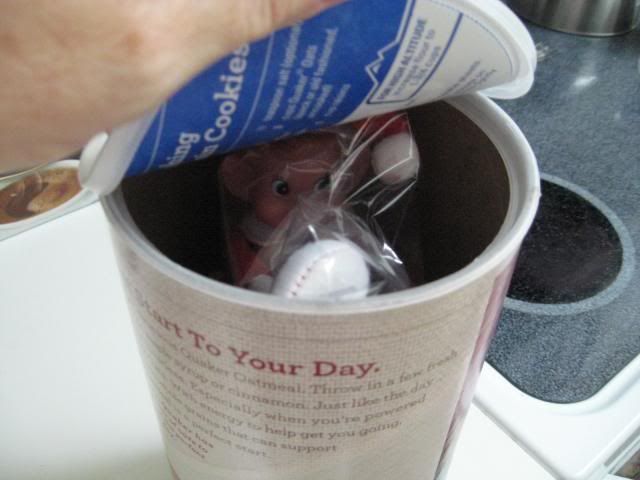 SHHHH, don't tell my hubby where he is!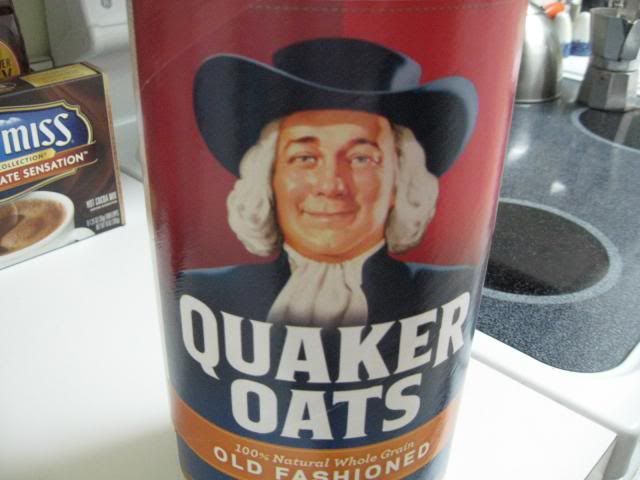 The Quaker Guy is smiling , knowingly, don't you think? He knows our secret well! The weather here has been hot (mid to upper 70's ), plus my hubby has been traveling......so the oatmeal and ELF-Y WAITS!!
Here is some Christmas music for you:
but this one below is more fun: