I started reading the above book this week and it is wonderful. I recommend it to everyone. It speaks to me about living life to the fullest by fueling our joy. Looking at everything that we are thankful for and listing them naming them.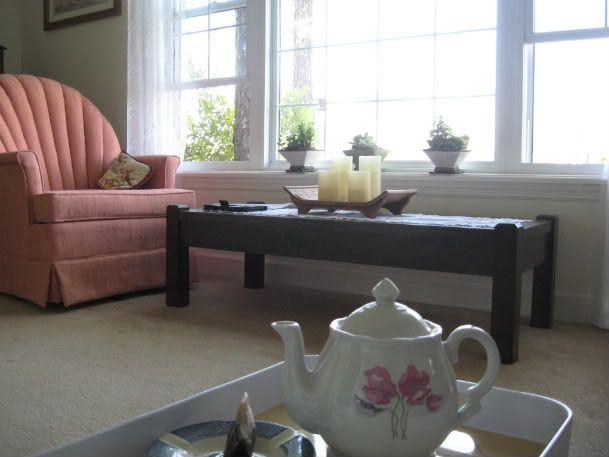 You can call making a list on these things--Naming God's gifts, naming grace moments, naming the ways he loves me etc!
Here is a quote:
"Do not disdain the small. The whole of life--even the hard--is made up of the minute parts, and if I miss the infinitesimals, I miss the whole. These are new language lessons, and I live them out. there is a way to live the big of giving thanks in all things. It is this: to give thanks in this one small thing...the moments add up.'
So my above picture represents one of those things. Enjoying a cool morning with windows open, the sound of a mower in the background (with fresh grass smells), the splashing of the distant fountain in the pond, sipping English tea while birds flit through the dappled sunlight. Ahhhhhhhh, just sweetness. I am very thankful for times of peacefulness and quiet!
Ps. check out the video in the post below for more of her way of thinking.