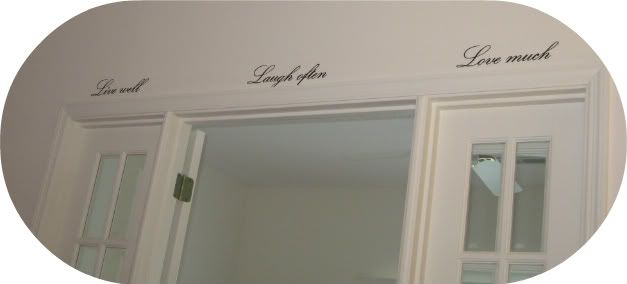 I have seen this on people's blogs and I wanted to try this. It was easy to do. I ordered the letters above from Amazon
here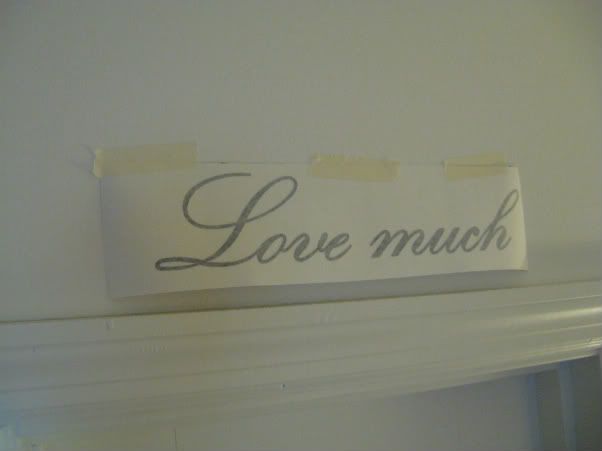 You first cut out what you want and place it on the wall with masking tape. Then you flip it upward using the tape as a hinge. You peel the backing off. Then you place it back down without the backing .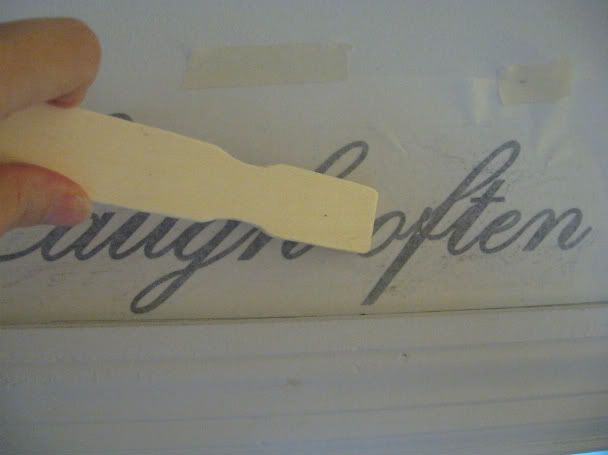 You use a hard but gentle edged instrument like a paint stick or tongue depressor. I first used a squeegee and then a paint stick to rub over the semi-transparent top layer to secure the lettering to the wall. Then you gently peel off the sticky top layer.....and you are done.!!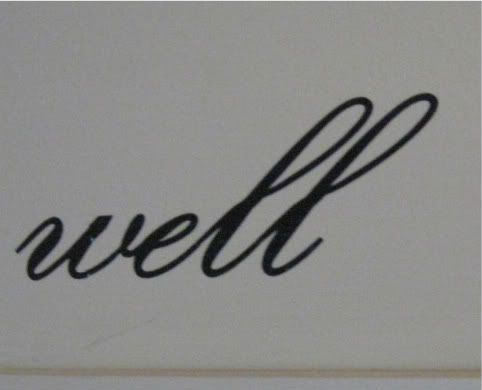 This product was easy to use. There are some products that are not easy---I had no problem with this one and it only took minutes.
PS. It says you can remove it with the heat of a hair dryer to help!