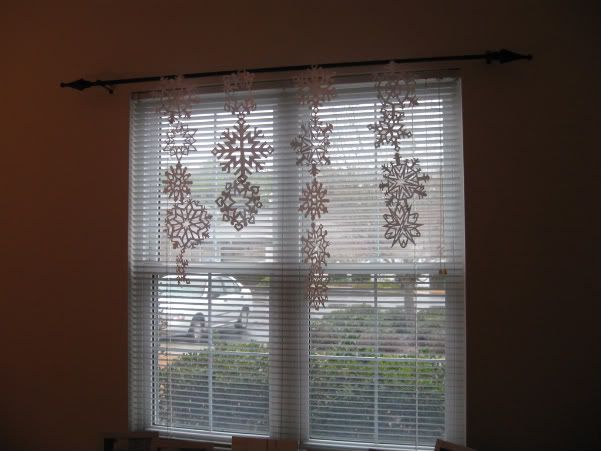 Well, as I have said we are now in the condo. Since it is winter I decided to have some fun with snowflakes. I added them to one of the windows and it gives me a cool feeling---hard to describe.
I like them both in the day and at night. The above picture is the same as the first only with the curtains added and at night!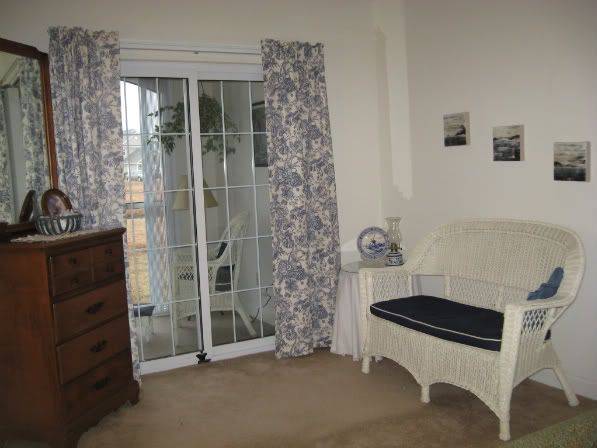 We are using the same curtains in our bedroom.....however they are on order since I only had one pair---I tried them in both areas and liked them.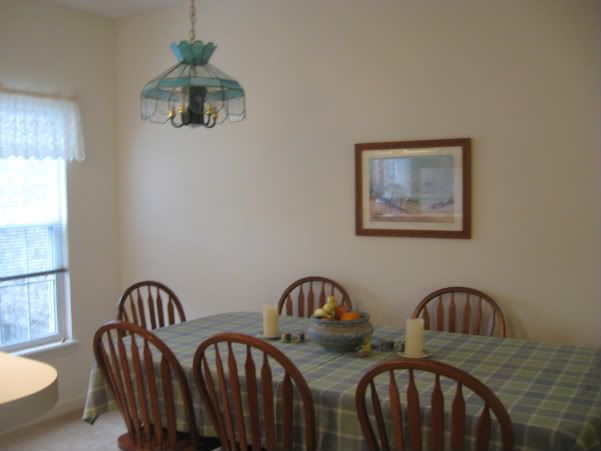 Above you see the weird light which I steadfastly insisted I would rid from the condo.....but man, it has grown on us. So we have experimented with the tablecloths.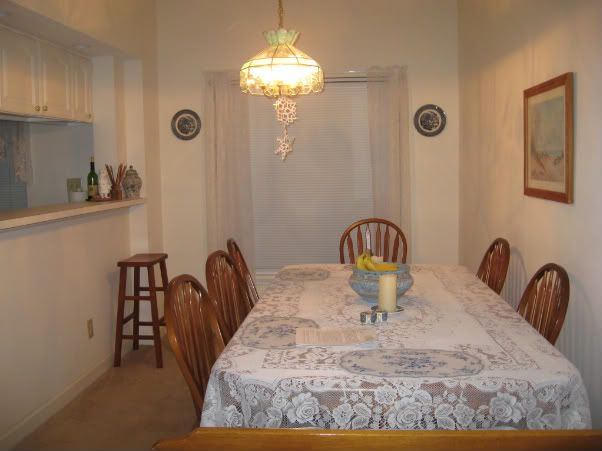 Yes, somehow snowflakes appeared on the chandie as well.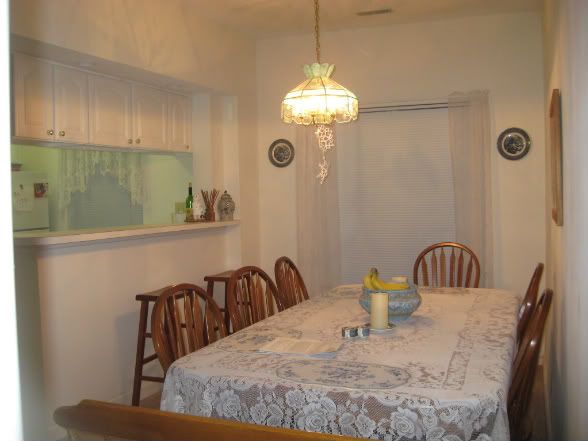 We have enjoyed the weird shadows the light casts....and have decided to keep it! (I never would have thought I WOULD CHANGE MY MIND ON THIS ONE!!!!!)
We also did the ole blue and white mug in the canister trick. This canister holds oatmeal/pancake mix for my hubby. By mistake I went really over on the amount of oats , but it still worked fine---just have to add a bit more water.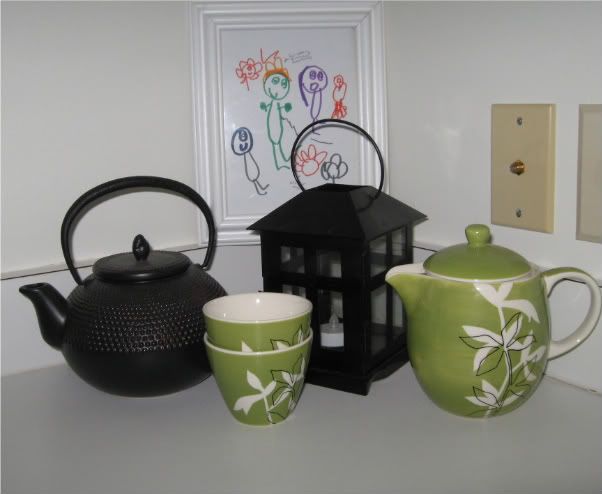 And a framed pic from my 4 year old granddaughter brings happy happy thoughts to me!
I have enjoyed the downsizing......I think it is going to give us some freedom time wise too! I am so thankful for how God times things and directs our paths. I am so thankful that I can trust his love even when things appear strange from a human standpoint. It has been good, even in the midst of so much activity (we are still going through things at the old house and also helped our oldest son move and also had had some illness with stomach bugs! and repairs) ....um, anyways it has been good to spend time meditating on the beauty of God, the beauty of his love, and the beauty of his word, the beauty of fellowship with other believers, and the beauty of life even life in this fallen world where there is so much suffering. I am thankful for Christ's suffering, for his going through all he did, for it is such a great demonstration to me of his unbelievable love and a demonstration to me that there is a purpose in suffering. His had purpose and so does ours.
I am just glad that I can trust Him and His presence for the days ahead....all the unknown. Soon I hope to be with my daughter who is expecting her third this week (he may come late, however!)
Hope to visit ya'll as I can find time!


PS since this post had a lot of blue in it I am linking to :
http://smilingsally.blogspot.com/ Just click on the following word: here So go there for more blues!