As you see above I keep moving things around and changing things up to see what I might like. This drives my hubby bonkers. (Yes, I had a day with time!) I tried changing curtains, and table- cloths and the size of the table (with and without the leaf). Below is how it is at this moment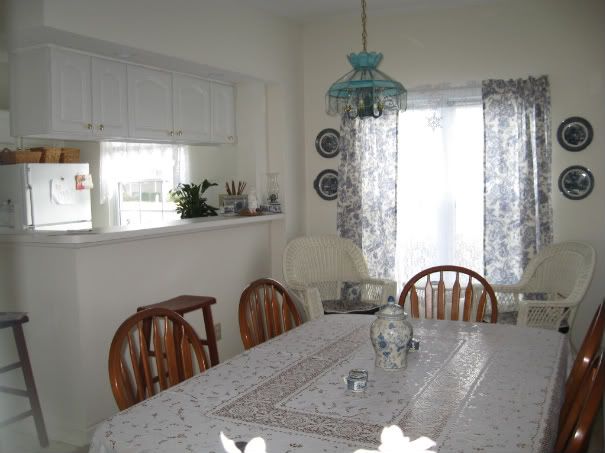 But I did have it some of the ways below: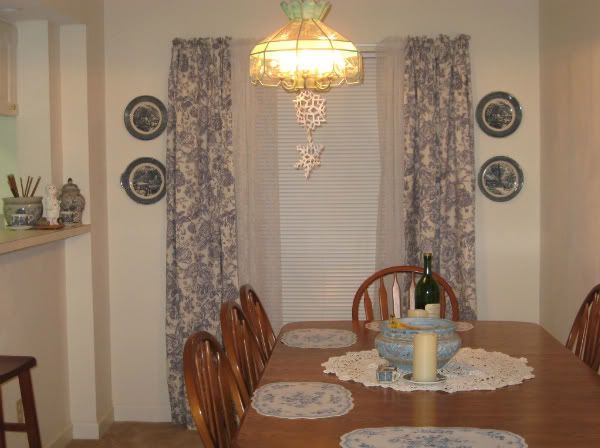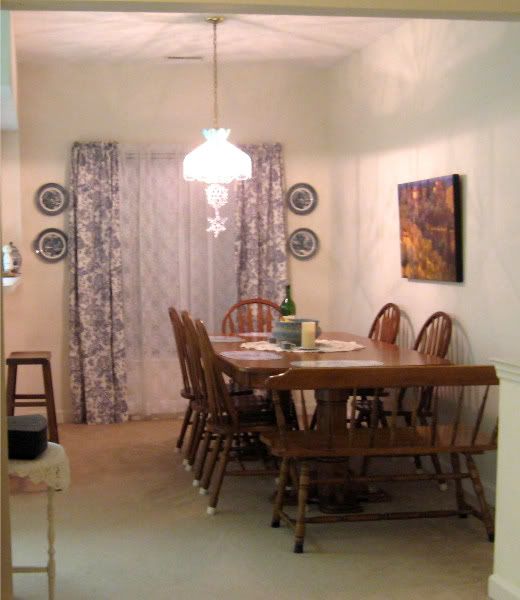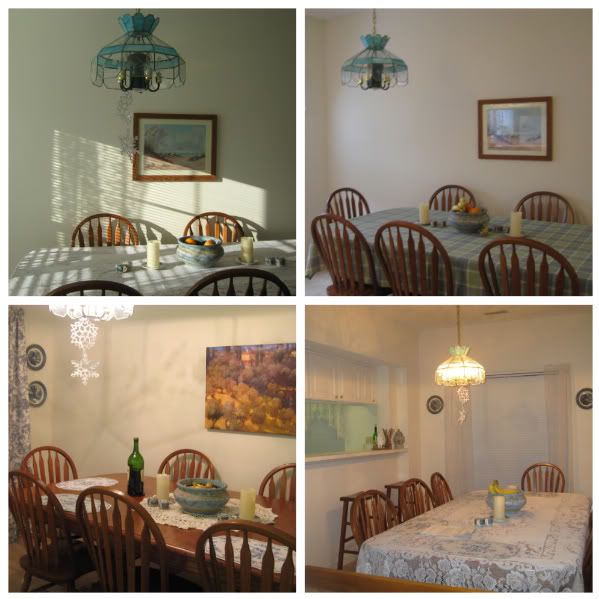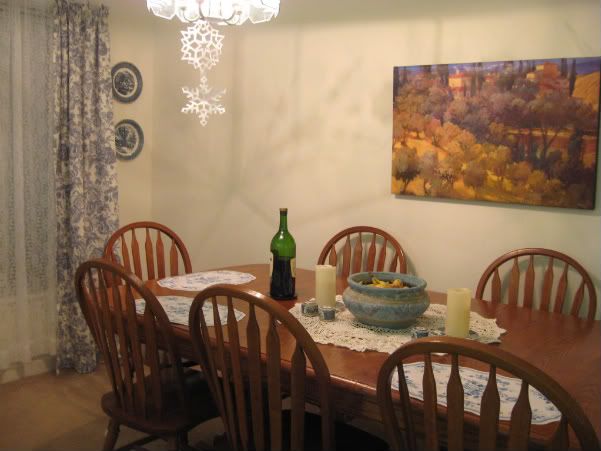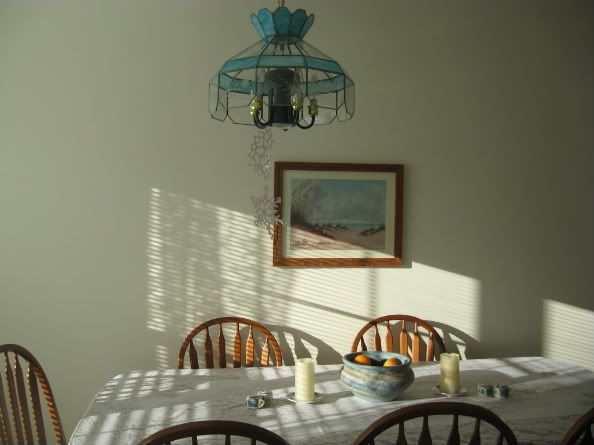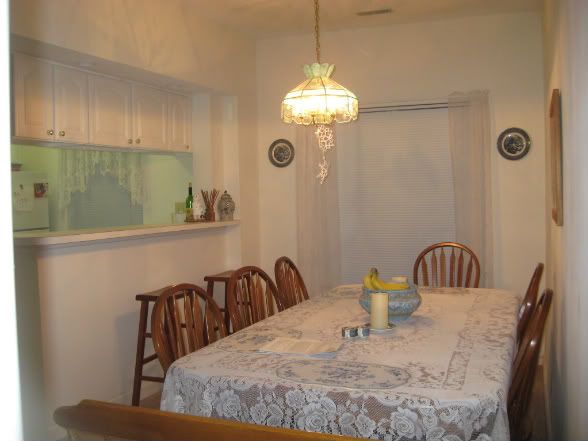 So Have I driven you all nuts too/???? Do you all do this?

So in conclusion the end result is:
Will my hubby pull his hair out when he gets home? Maybe! I like just the white curtains, I also like the blue and white.....hmmm,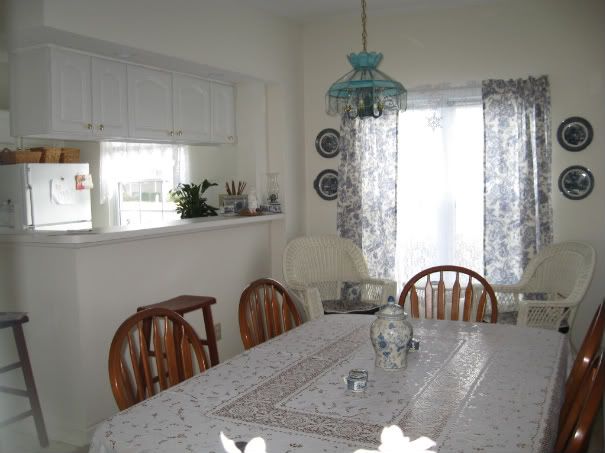 T
ooo many pictures , you say??? YUP I agree!!!