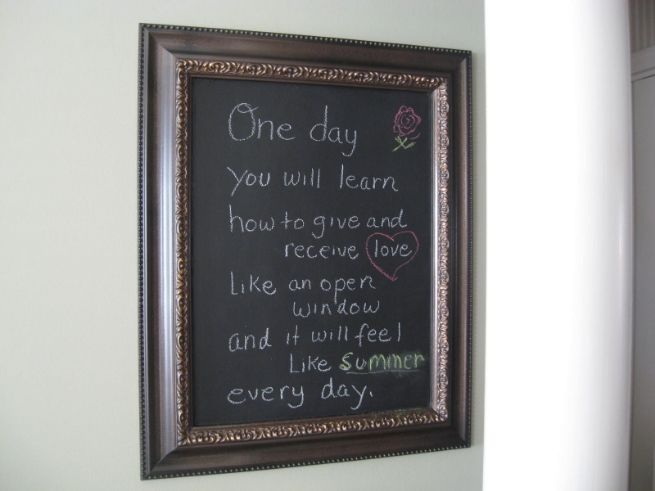 I like to have things to think about or perhaps REMINDERS. I had moved my blackboard to my bedroom. I have a different quote on that one that hangs above my bed. But then I missed the blackboard's place out in my living area. So I did get another one and this is the one that is pictured above.
My focus this Lenten season is to think more on what it means to love and to serve. ...and then , of course, to act on it.
I read something today that was helpful and I am quoting it here:
".'....let God be God in you....look away from yourself, and look to God.' As long as you focus on yourself, you will find reason after reason why you aren't loveable or attractive or worth much to anybody. If you turn your gaze to the Father, you will see this marvel. God is offering you 'daily bread,' forgiveness and love. You will see yourself being loved.
This is how we exit the domain of self-preoccupation and enter the Kingdom of God. This is how we learn to stop babbling. This is how we learn that our Father knows what we need even before we ask."