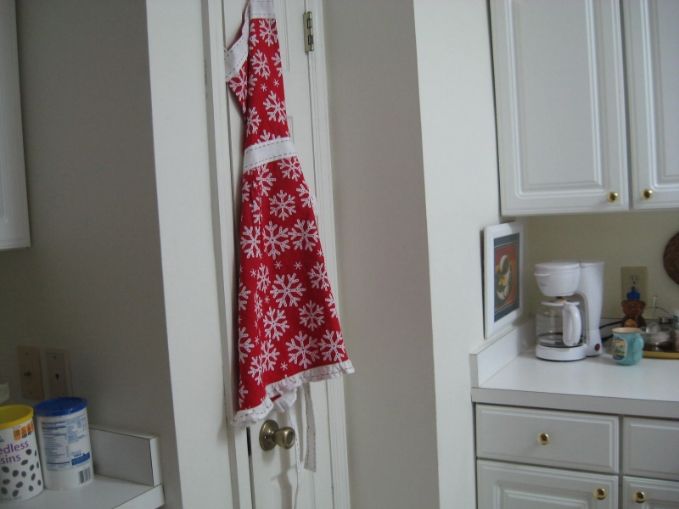 ;Some things just make me smile. I enjoy this apron so much I just leave it hanging for now on my pantry door. As I walked into the kitchen tonight I saw a coffee cup near the coffee maker and on the other counter some raisins, oatmeal, walnuts etc. which my hubby has placed out for his morning breakfast.
;
;He also placed this bowl out---I just love these bowls and the red and white made me smile. My hubby works hard and gets up so early. To make his morning less rushed he sets things up the night before----I am so thankful that I get to sleep in!!
What makes you smile???