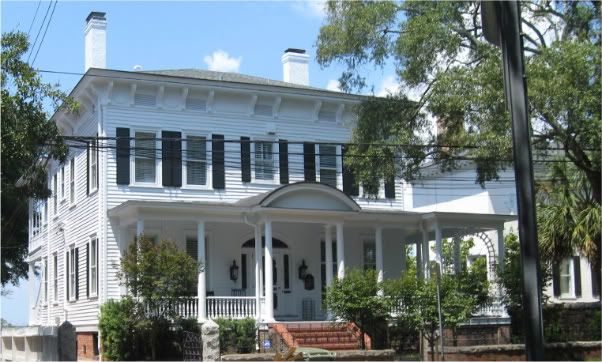 We just got back from a quick trip to Wilmigton, Nc. We very much enjoyed our vist. There were a lot of old homes like the ones above, with cool streets with historic homes.
The home above was designed and built by a teenager who later designed the Lincoln memorial!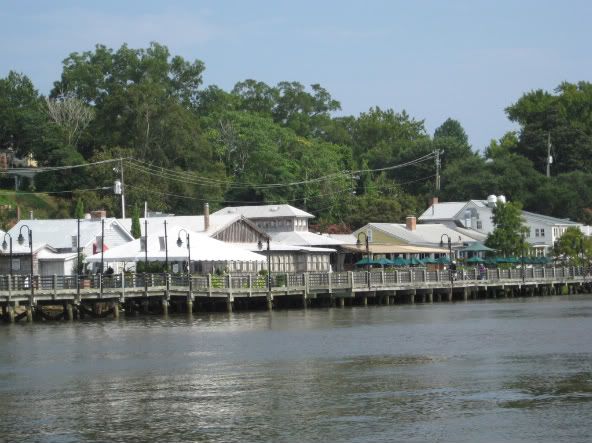 This is a river town. It has nice restaurants along the river to eat at and also a boardwalk for walking along.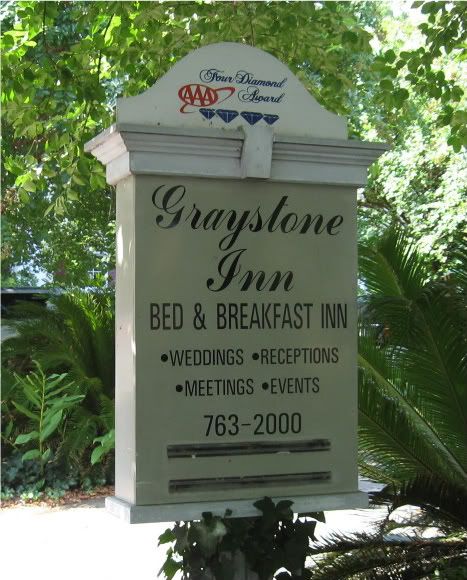 There are a bunch of bed and breakfasts in the old part of town , not far from the river area. Here is just one.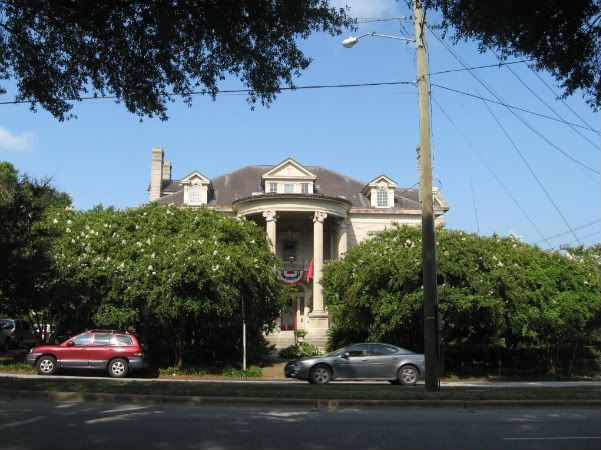 The pictures above and below are of this interesting Bed and Breakfast.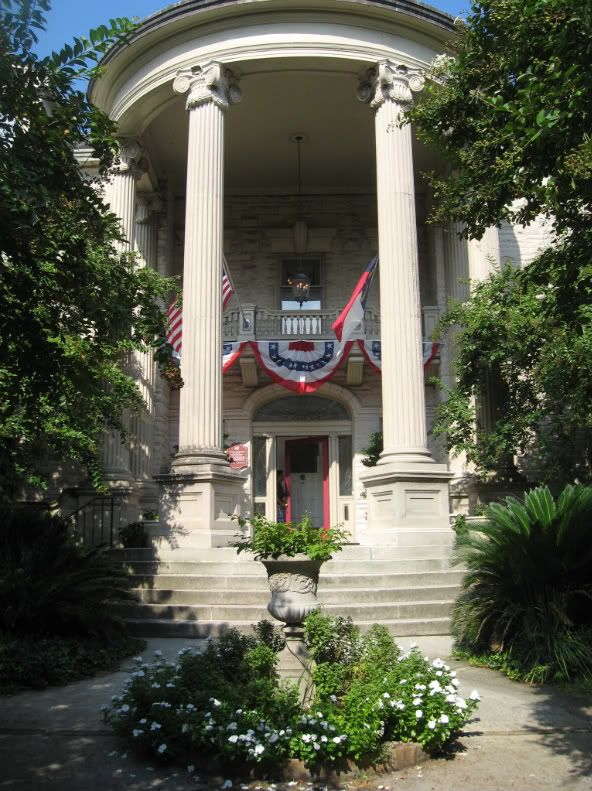 One reason we went to Wilmington was to see this vessel below that the coast guard uses to train some of its cadets. It is a large sailing vessel with three masts.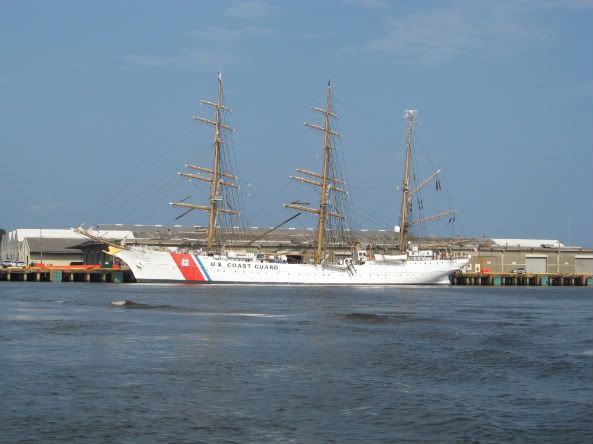 It has been out to sea since April. It left its base in CT and went all the way to Columbia, South America. Wilmington was its last stop before returning to CT.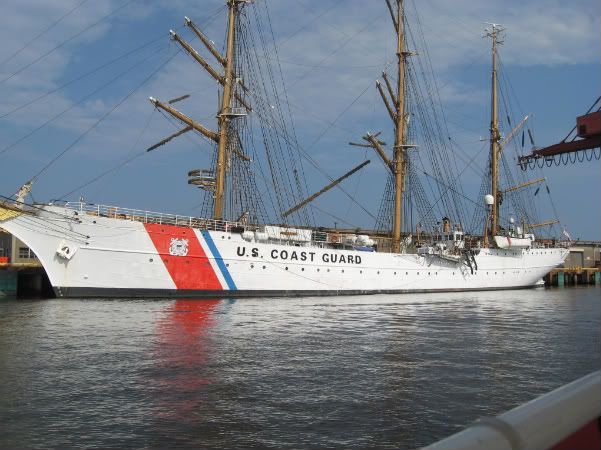 It has a golden Eagle on its front.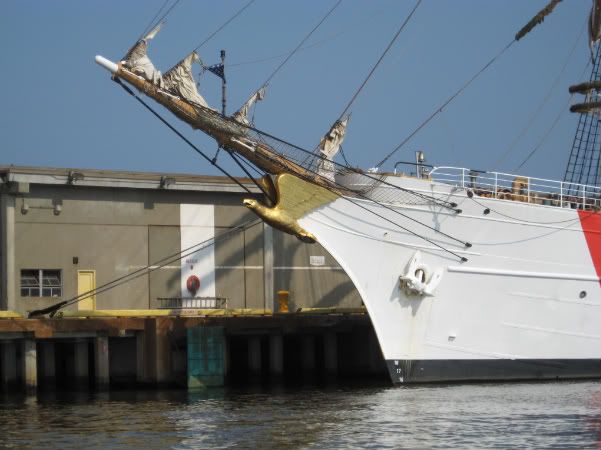 We took a boat tour out to see the vessel and there were some huge freight ships arriving into port too. It was all very interesting.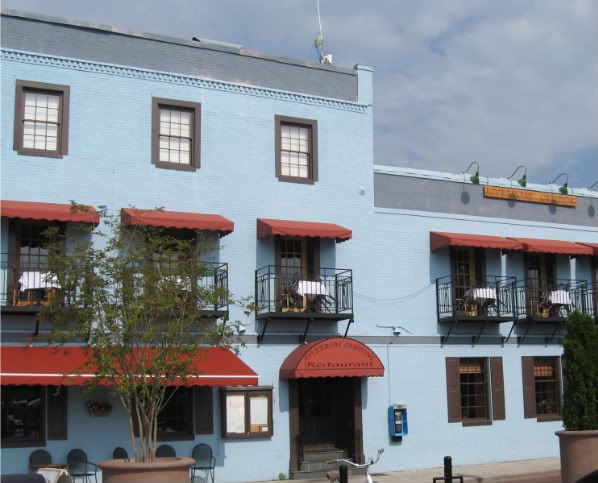 We ate at the above restuarant for lunch. It faces the river and has good food.
We also took a horse carriage tour, has some home made ice cream and fudge, and explored the old area of the town. There are many things going on in Wilmington--museums, theaters, Battleship to tour, gardens, besides the things I have mentioned. If you get the chance to visit you won't be sorry. It would be nicer when the weather is less hot. The beach is about 30 minutes away, I believe...so another option.