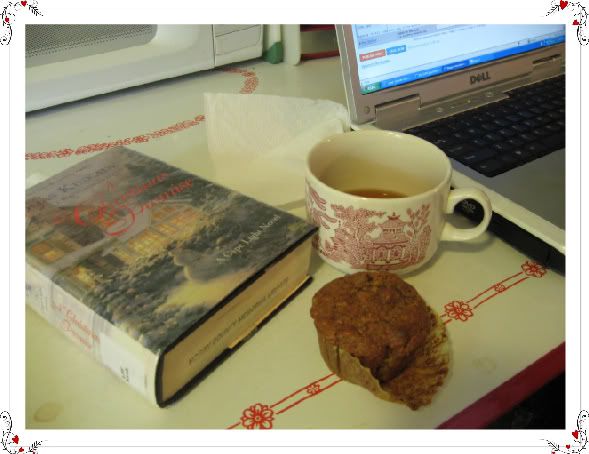 I love Books, tea, specialty muffins, and a dark rainy day. What a good mixture!
I am reading a series by the painter of light, Thomas Kinkade. He has a Cape Light series and I have found that they get better as you get further into the series. It is nice light reading that mixes a cozy town with some interesting characters, some touches of romance, and some spiritual thoughts. So I plan on doing a little enjoying today.
The muffins I am eating came from another series that he has begun. These were served at a bead and breakfast place in one of his books. They are to die for! They can be found at my recipe blog here:
http://nannykimsrecipes.blogspot.com/2010/07/morning-glory-muffins-from-inn-at-angel.html
They are full of lots of good stuff--coconut, pinapple, nuts, golden raisins, carrots!! heavenly!
Have a nice weekend!