As I have said before, I love variegated orange roses! My hubby bought some for me this past week and these were huge.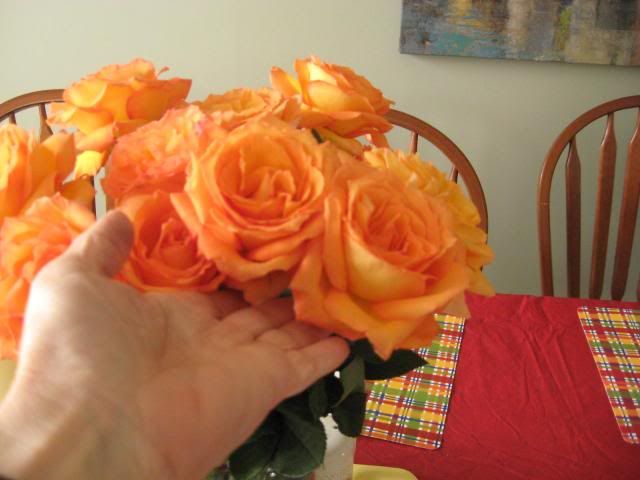 Below is what they looked like before they fully opened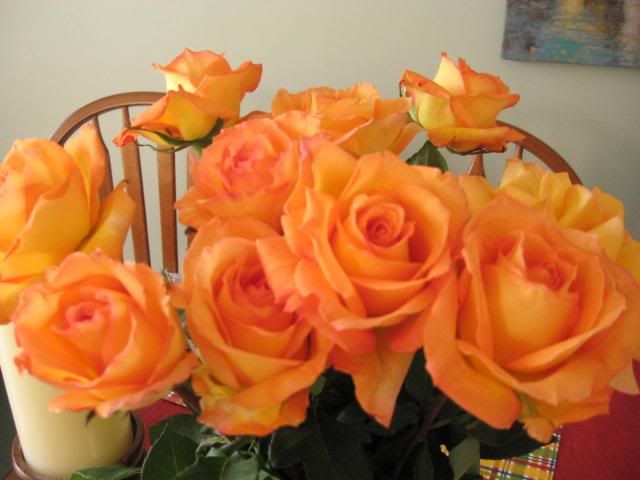 I love how they change from day to day in their coloring!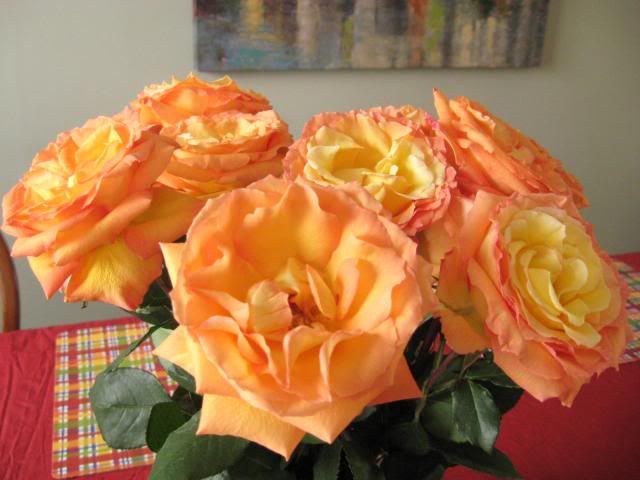 I know people get sick of seeing postings about flowers---but I am constantly amazed at their beauty and how they make be happy!