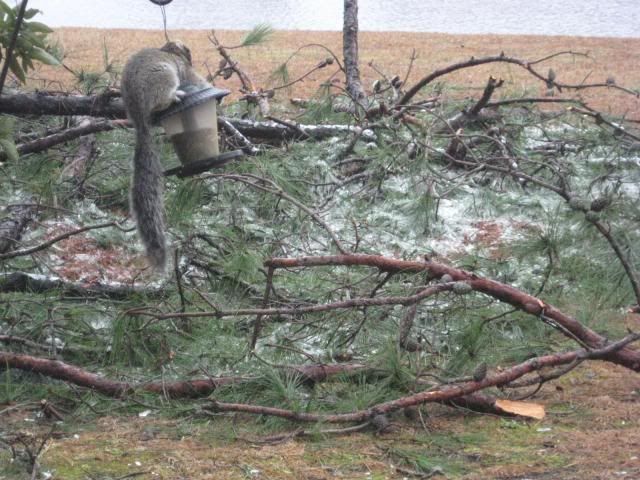 ICE AND ICE --that is what we got here in coastal SC. Lots of folks without power and lots and lots of limbs and trees all over the place.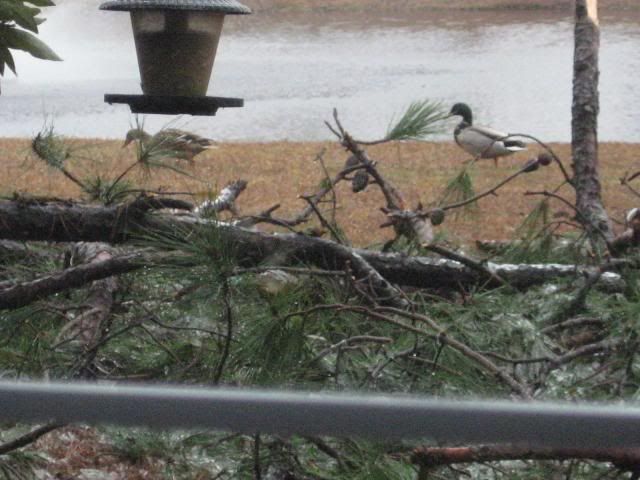 The animals are taking it in stride. See the cardinal hiding below?
I am glad I didn't loose power, but some of my friends are still without!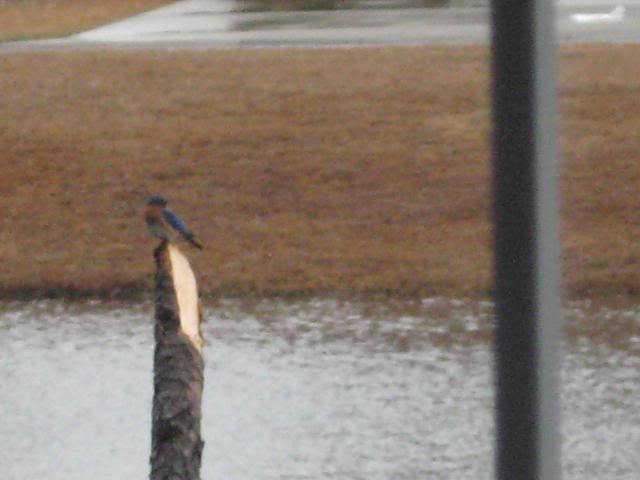 A last look at the fox squirrel