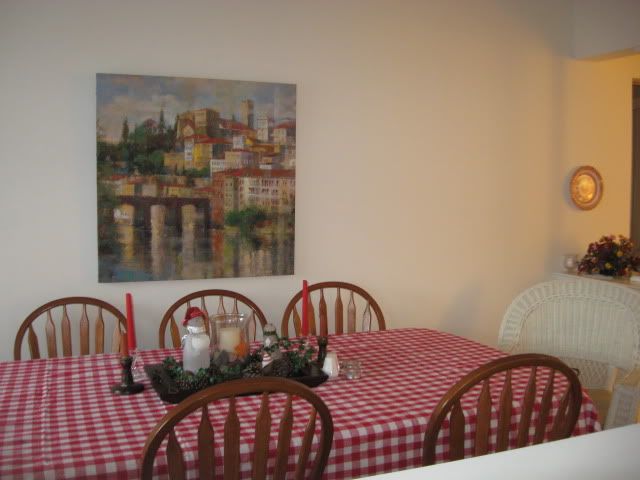 Well, I got my red
checked tablecloth out--it just makes me happy---something about red gingham makes me feel homey and smiley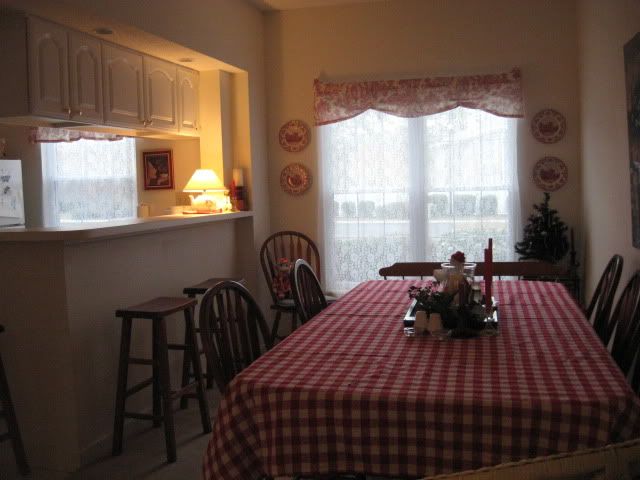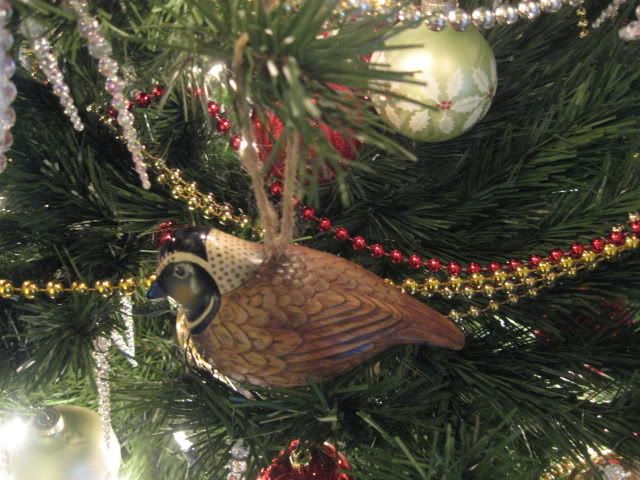 The above
ornament is a new one from Pottery Barn--I want to start collecting birds for the tree. I love birds and watch them from one of my windows here, as I always have lol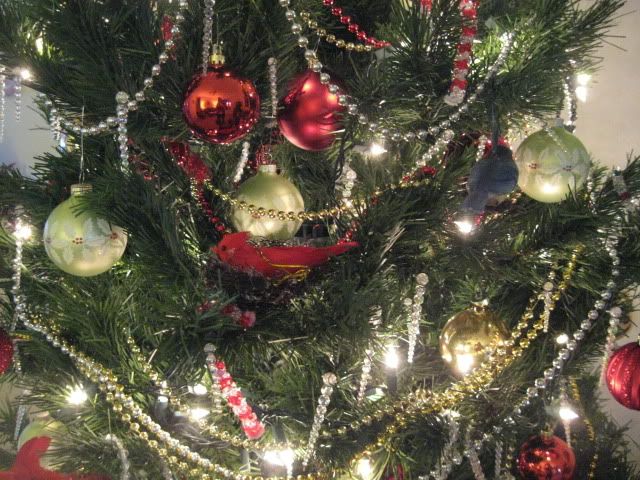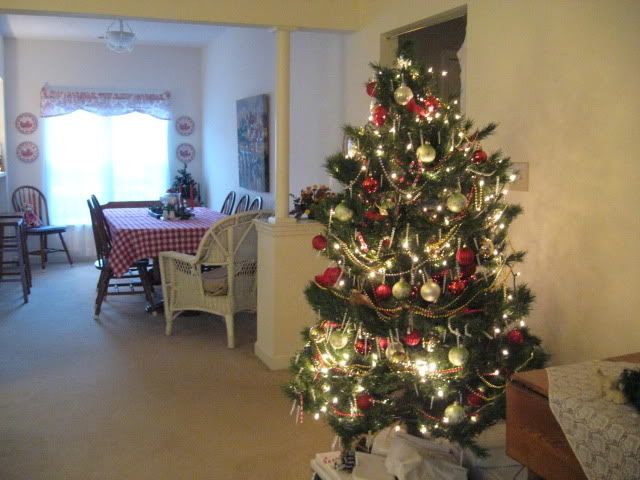 above
is a bad shot of the tree--got the strands lopsided! ah well. Oh yes, and we did get rid of the big old low hanging light in the dining area so now I can move that table and resize it without the leafs any ole time.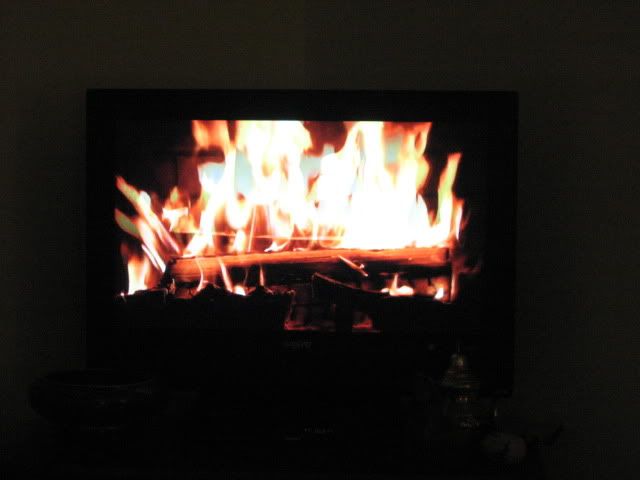 And
of course a fire is going since the weather has now turned cool (lol---this is a fake tv version---still gives a nice feeling. Some days you have to just take time to play a bit!
My mini monkeys are quite happy under the tree too!