The
inspired room
is having a procrastinator party today. I happened to run across two bloggers (one was Nancy from Southern Blessings) who were doing this today and I thought I could escape because it was so late in the day. But the challenge was just to0 much. The thing I procrastinate on the most is cleaning cupboards and closets. So I decided to do one. This is a cupboard (with 2 doors) and it was in a 1/2 bathroom. It was stuffed with sheets, tablecloths, place mats, doilies etc. Just a big mess.
It even had some old tapes in it (which I threw out---to my kids--don't worry it was not the old Christmas music).
I decided (below) to bag some items. I bagged the doilies, an extra long fitted twin sheet (college!), and some round tablecloths.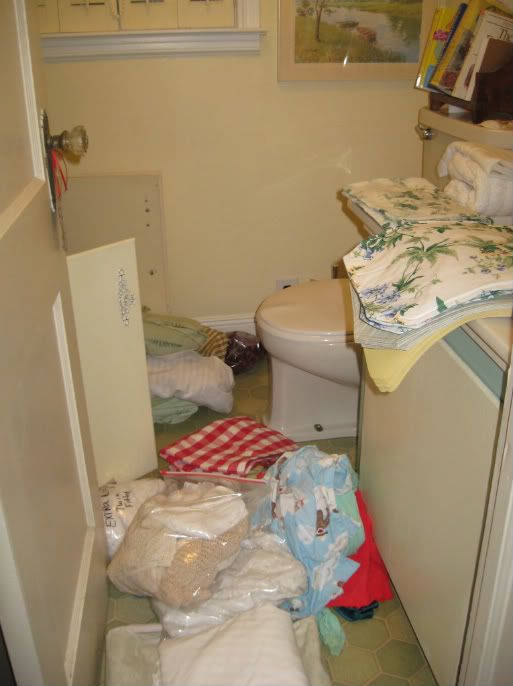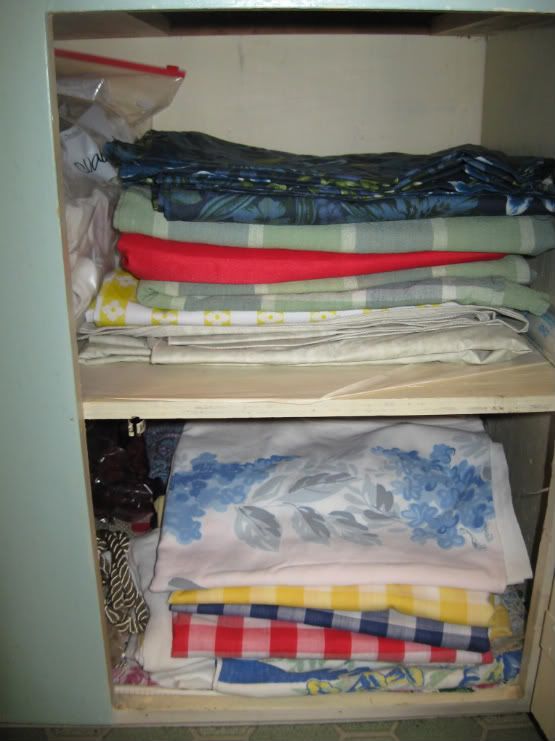 On the other side I organized the round tablecloths, and pillow cases on the top, and the place mats on the bottom. Any clothes and other stuff I put where they belong!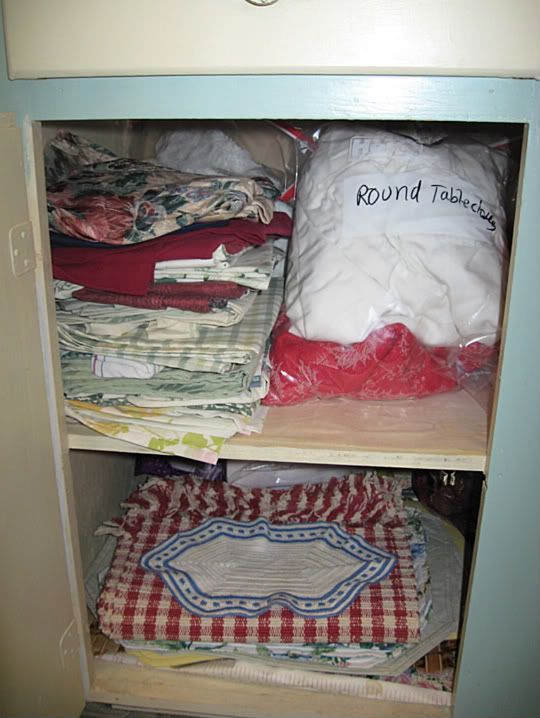 I feel much better and now I have room if I need to add!! So thanks gang, for the inspiration to do this!!