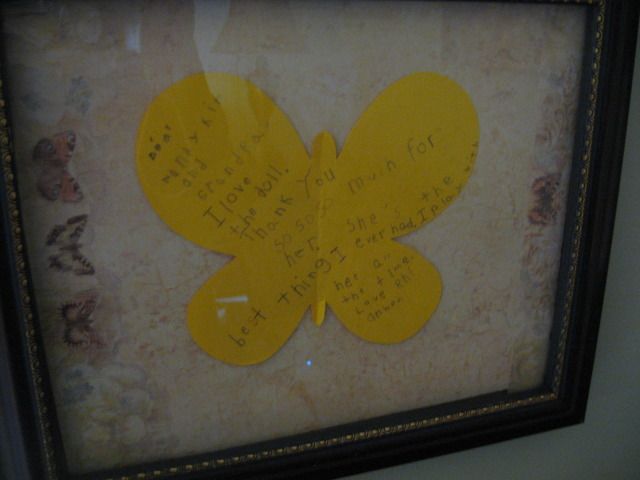 I love my grandkids (naturally!). I received this note from my 6 year old granddaughter and I just had to frame it. I think it is so precious. It is one of the first hand written notes from her---and it just makes me smile and warms my heart. For her birthday I gave her one of the American dolls, Marie Grace. As a child I just soooooo loved my dolls and they meant so much to me , and to my imagination. They really helped form some of the ways I have thought and think about motherhood! So I had wanted to give her one for quite some time. This was the opportunity.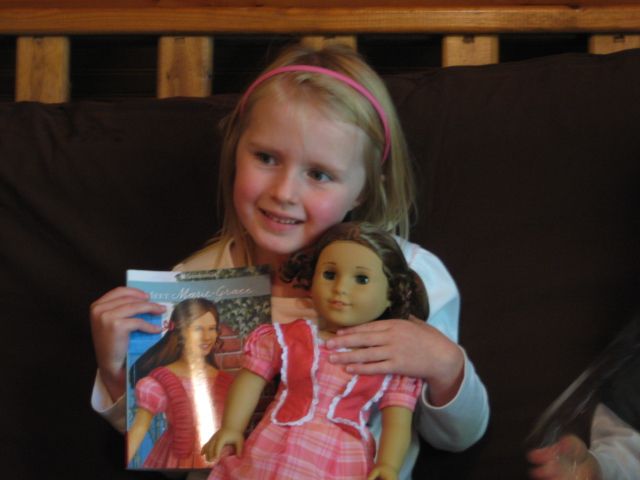 Below is a picture from her party---she is in blue with pink beads and holding a fan!
Photo Sharing - Video Sharing - Photo Printing
.....
Photo Sharing - Video Sharing - Photo Printing
NOTE: It was a FANCY NANCY Birthday Party---