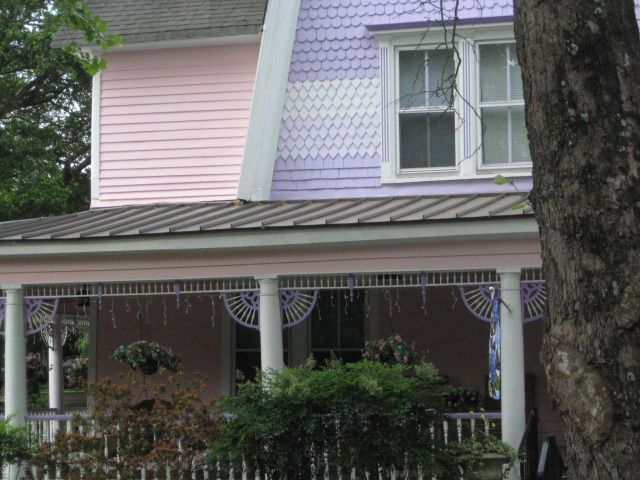 For my birthday I went to Georgetown , Sc. I love this old town. It has many interesting homes and shops. I have not finished my birthday celebration (I will share more of that at a later date)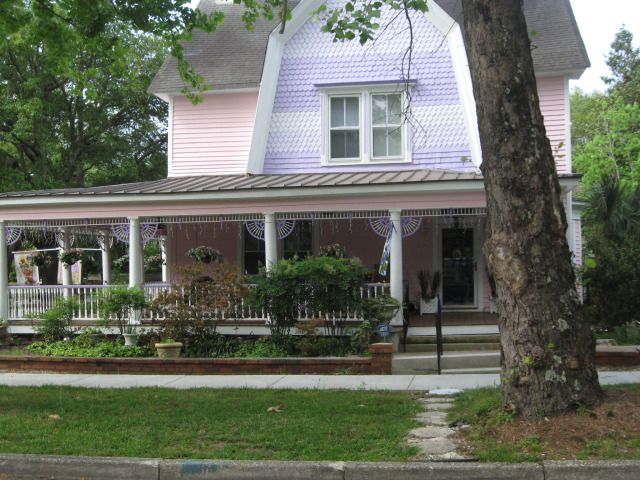 The home pictured above did not pass the historic regulations as far as color choices, I do believe. But they painted before the regulations had passed and I do love it!
Below is another home---there are all kinds of interesting homes, but I won't bore you !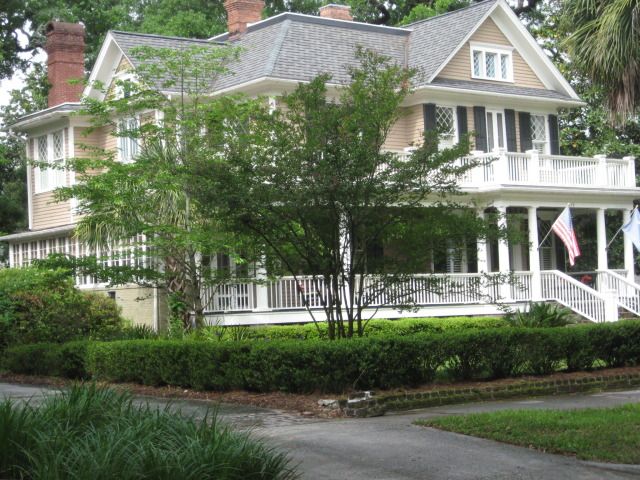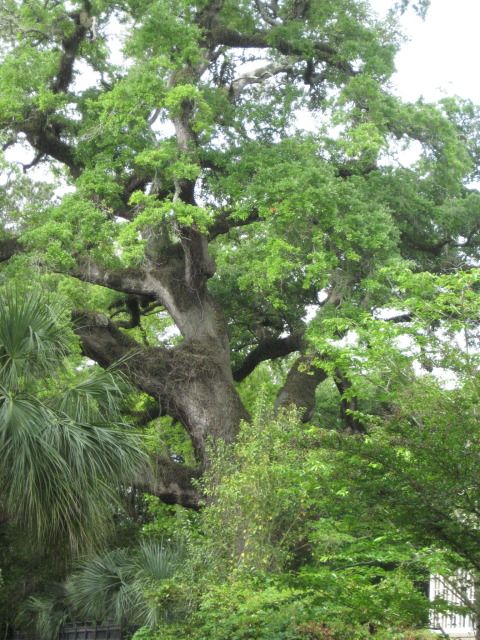 This tree is supposed to be the oldest tree East of the Mississippi! It is 750 years old and is supposed to be older than the Angel Oak tree near Charleston.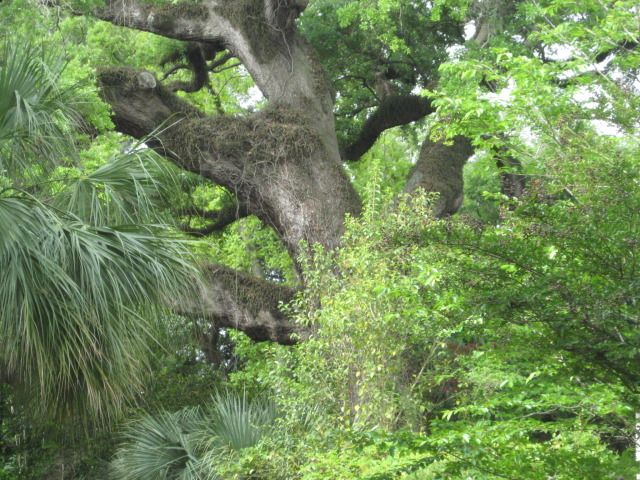 It was hard to get a picture since I was in a vehicle and because it sits between 2 homes!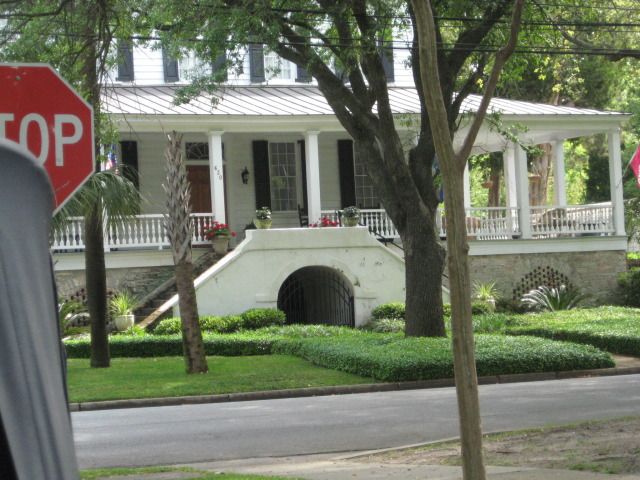 Notice the stairs on this home--cool.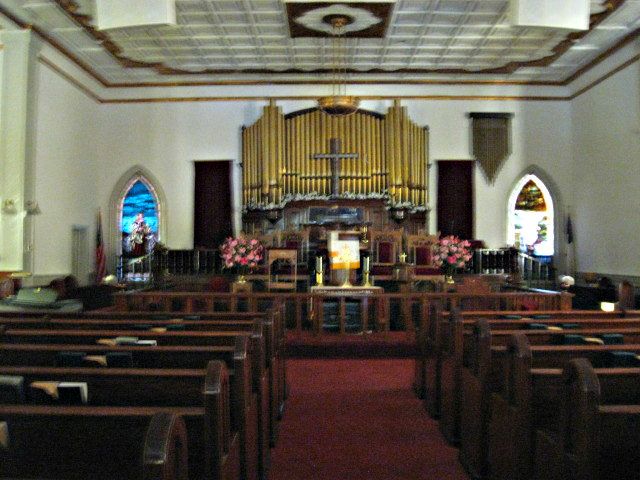 This is the inside of an old AME church. The first church on this site was built right after the civil war. Besides the spiritual purposes for the church , it was also used to teach reading. Some of those who learned to read got jobs up North and sent money back and they built this present church.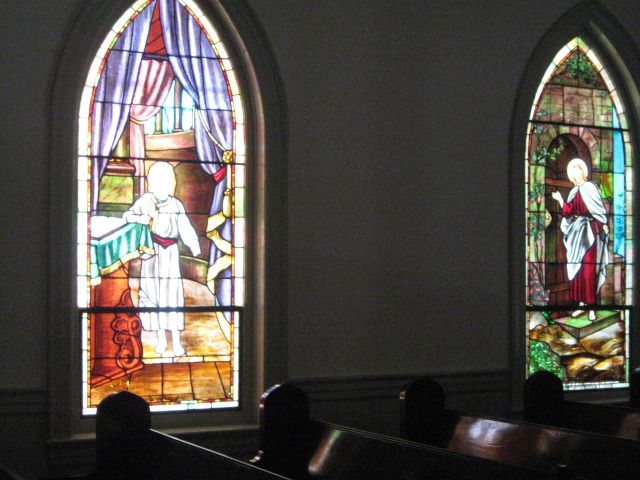 This is where Mrs. Obama's relatives originally came from--her grandparents moved back here to retire and went to this church. Mrs. Obama and her brother spent time with their grandparents and would go to this church.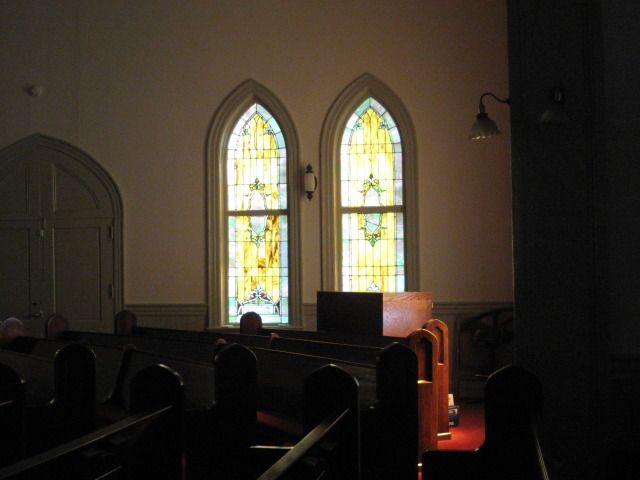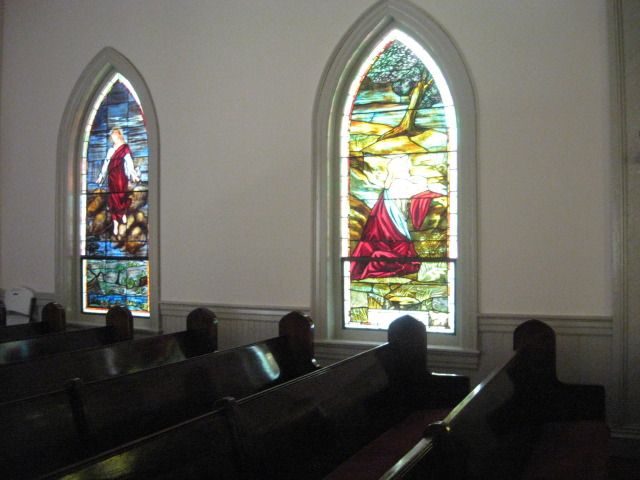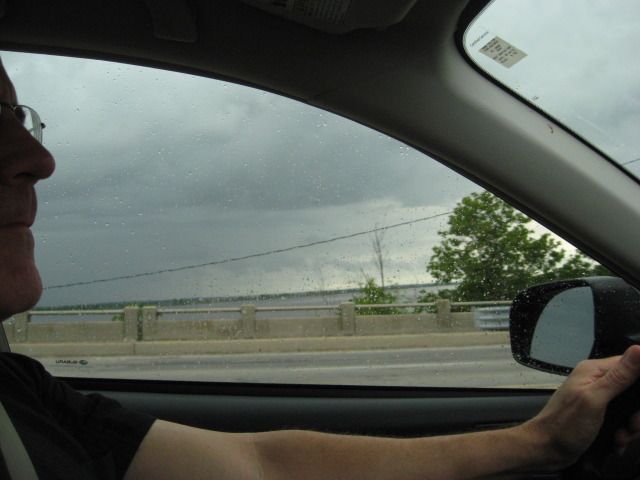 We were going to go see the Lighthouse, but the rain moved in and we decided to hit the road.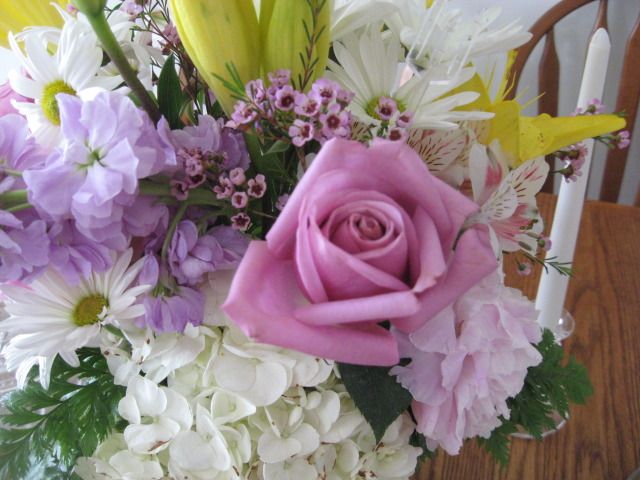 The above is just a close up on some flowers I received--they were so springlike.
All in all the day was so much fun--we had history, good food, interesting sites, people and a cozy thunderstorm.
I am disappointed in changes in photobucket. You no longer can make collages. I found out there is a way you can do it--but it would probably take a week to learn the method--it is not user friendly.
Ah well--guess I will just have to post big pictures!