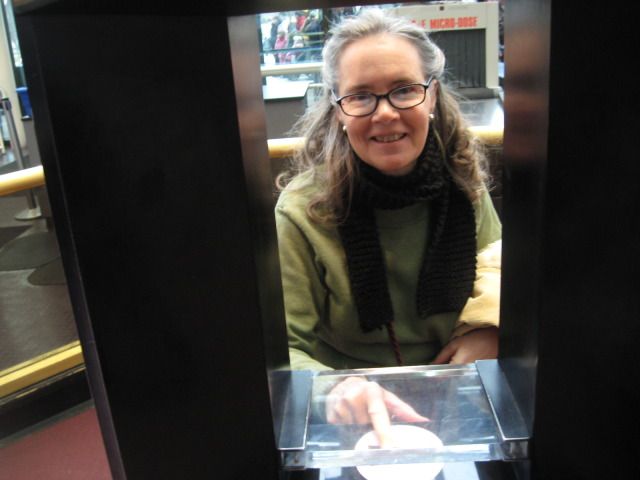 ;;;;
Nothing makes one feel as small as when you touch a rock from the moon. Visiting the Air and Space Museum seems to put life in a certain perspective. When I look at the vastness of the universe it is very humbling to think what this means about the greatness of God.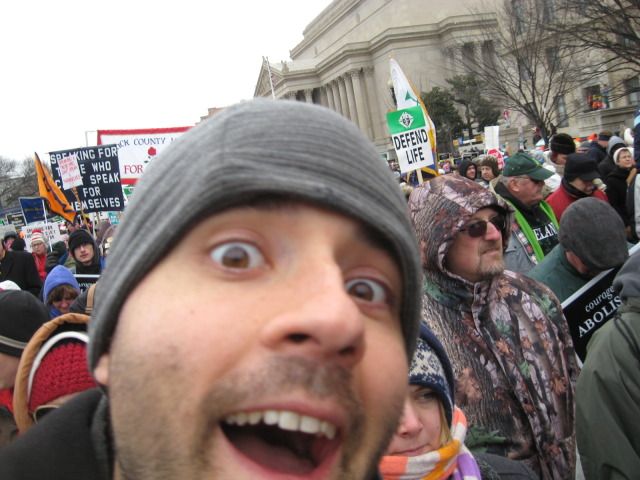 Marching in the March for Life with one of my sons can be an experience. ;-) He talks about very serious things, but as you can tell he can be a HAM.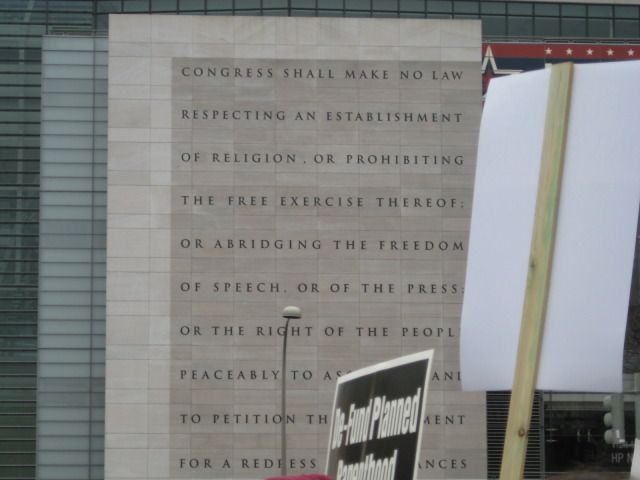 ;;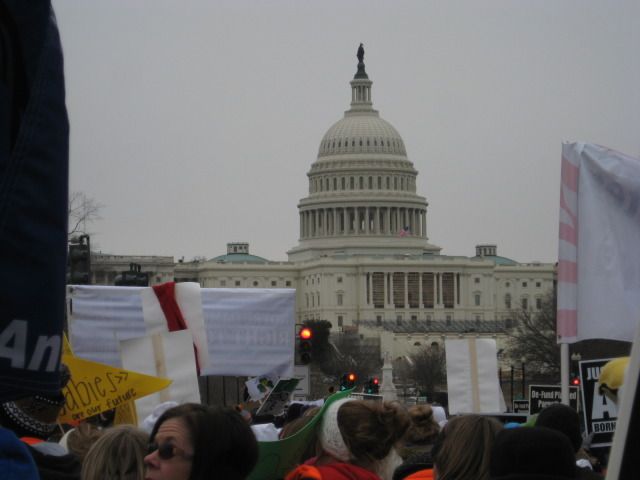 ;;
;;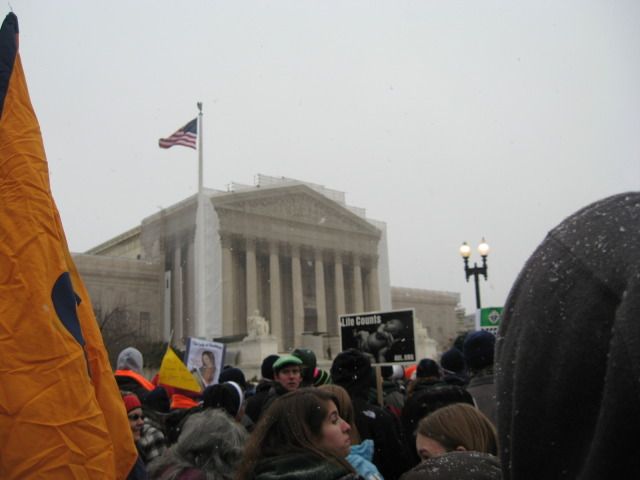 The Supreme Court building had quite a bit of plastic on it--it gave it a weird feeling! The weather was very cold in the 20's with wind making it feel like the teens. It began snowing at the end. Although there were about 1/2 million people at the March I wish more would come out. It would be nice to break all records as far as marches go!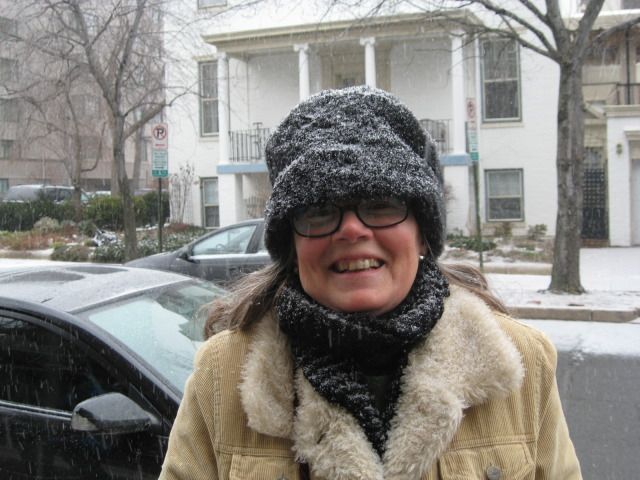 ;;Yes--not the best photo, but it is proof of the snow! I was very thankful for the warm jacket!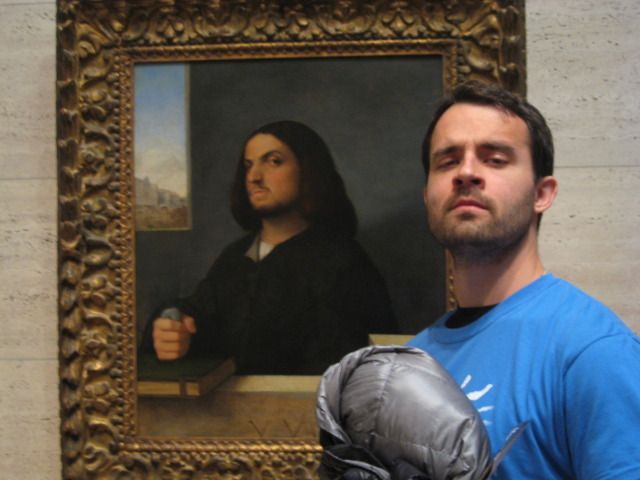 At the museum of art we found a look -a-like for my son!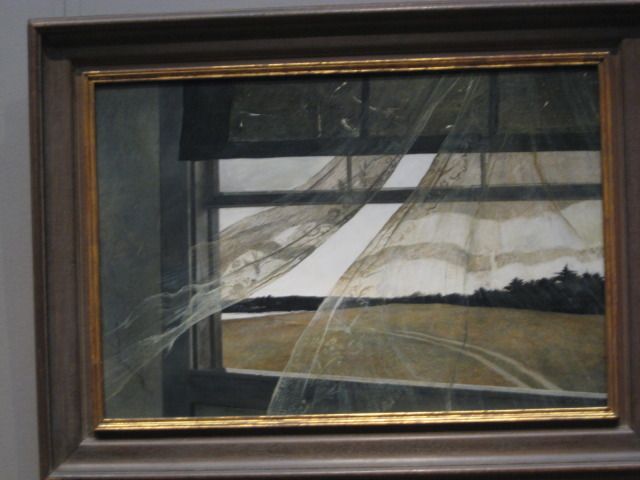 The picture above was one of my favorites!! We also enjoyed looking at the old religious pictures from the 1300's! Quite interesting and we learned that certain hand positions in the pictures stood for the Father, Son and Holy Spirit, and the Son being both man and divine.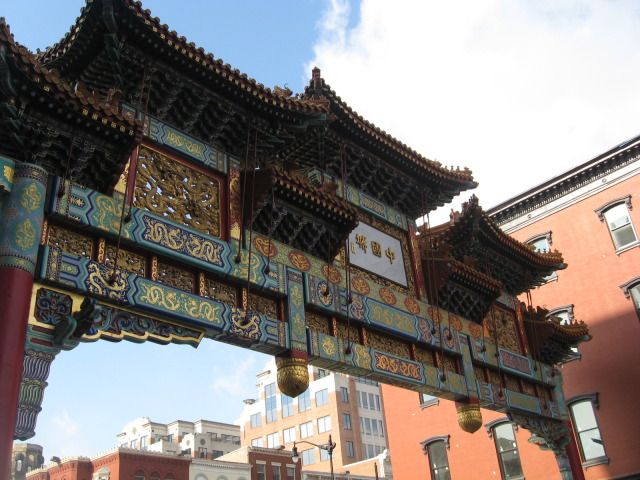 ;;
;
a stop in China town for lunch--However I was limited because of my gluten free condition---I wish I had had my own soy sauce!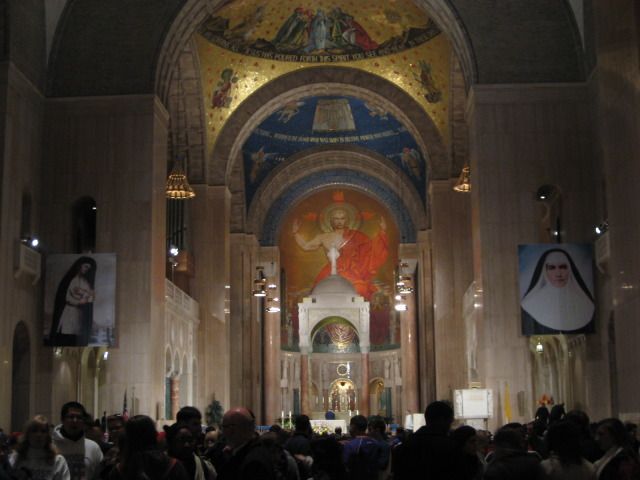 ;;Time at the Basilica--the eighth largest church in the world---at the Thursday service it took a half hour for all of the priests, bishops, cardinals, seminarians, and deacons to enter two by two--there were more than I had ever seen in my life!
;;;
We also had our latest dinner ever--around 11 at night and we were quite hungry since we had not eaten all day--- In the above photo part of the reflecting pond was frozen but the police did not let people skate here.
Learning to ride the metro was a challenge , but we finally figured things out! Seeing the homeless in the type of weather we were having always is difficult---what does one do to help this situation? What does one do ---period?? We give money locally---but still when you are face to face with people living this way what is our responsibility. We can't give to every single one---but we can give to some---but what is the answer?
I came home with lots of mixed feelings---still processing.