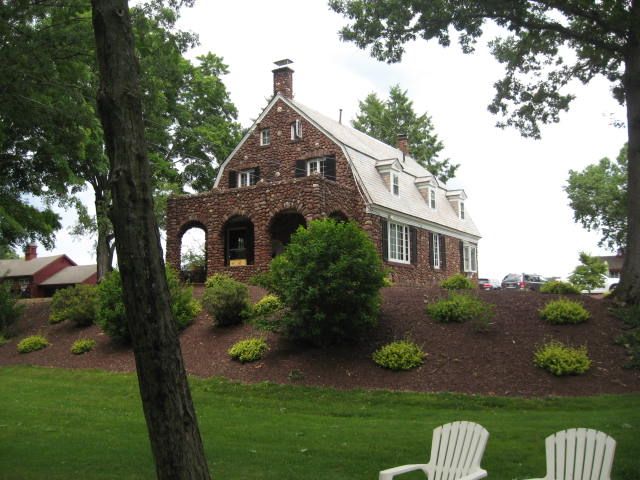 I grew up near this town. On a recent trip to the North I spent time with family. We had the opportunity to see this cool oldish home. It was built at the turn of the 20th century (early 1900's). It is situated in farm country near a stream. I am going to do some posts on this home. It has been restored and decorated by a lone guy named John who does this for his living.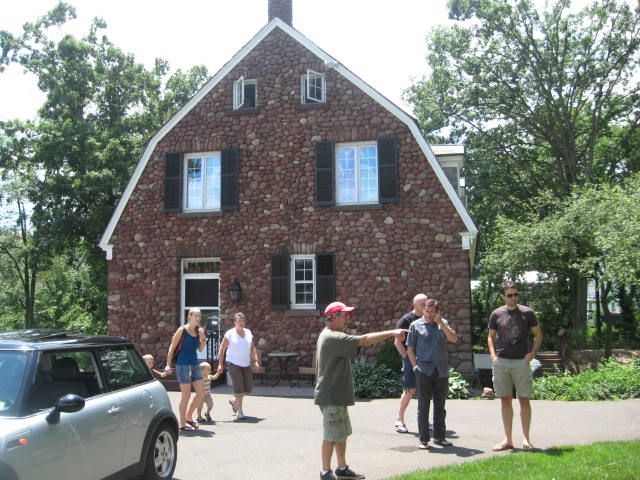 John is the guy with the red hat. He has a lot of talent!! This house is for sale and includes the furniture, 3 acres of land, a stream, a guest house and a huge carriage house. Notice--the roof is slate!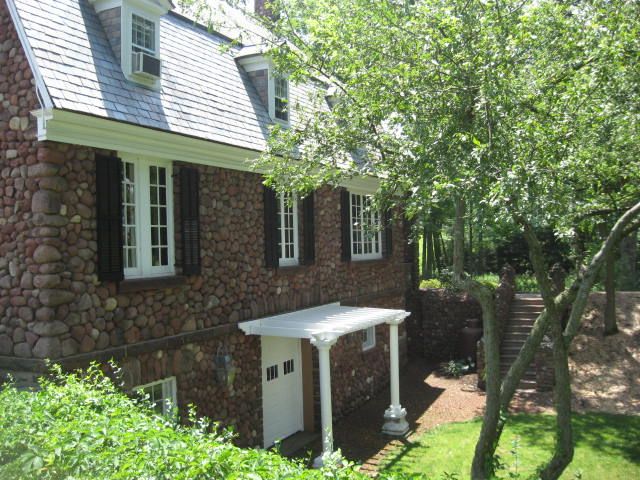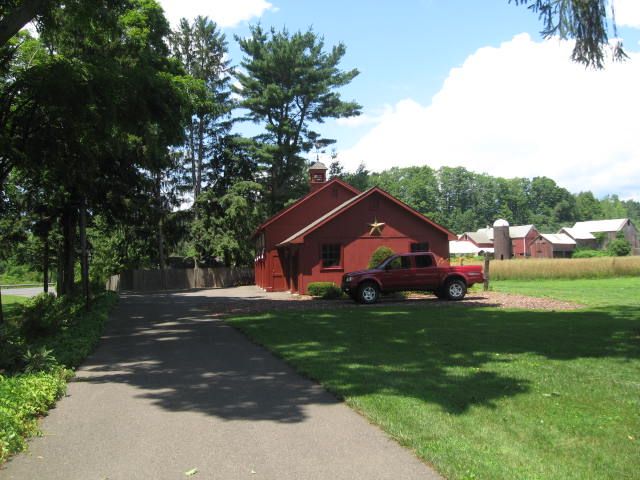 The picture above is the carriage house. The back of the house faces this corn field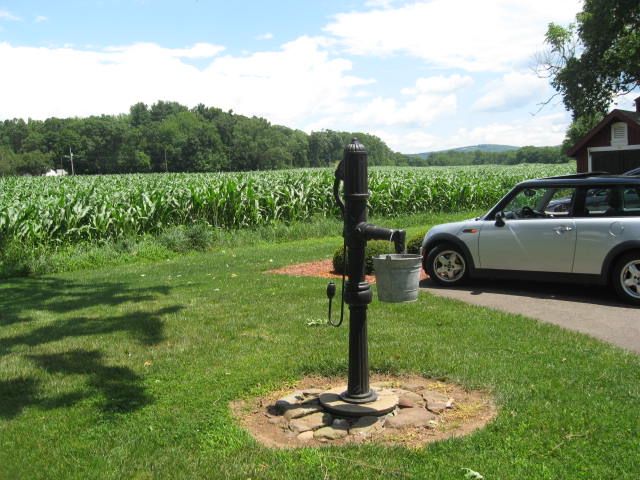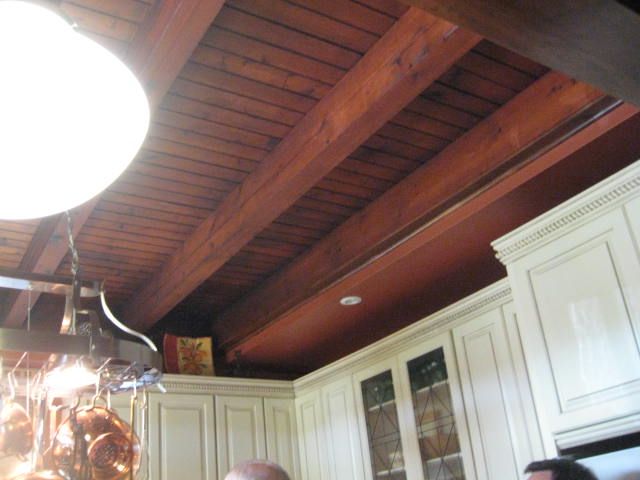 Inside of the home, most of the ceilings look like this picture above. This is just a tease--I will show inside pictures another day. Below is the ice house which has been updated as a very cool guest house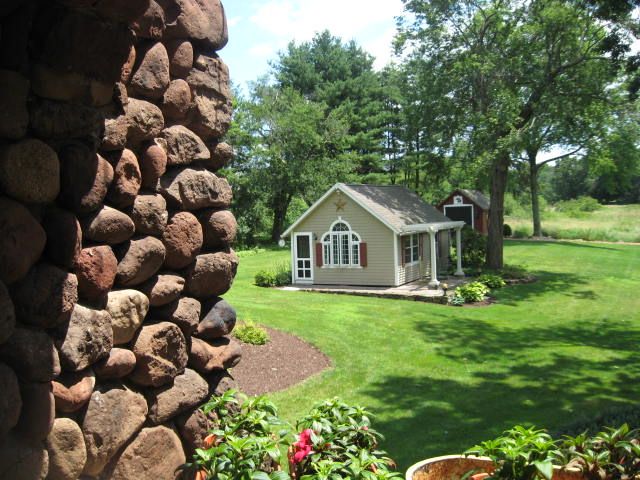 below is a partial view of the stream that runs by this property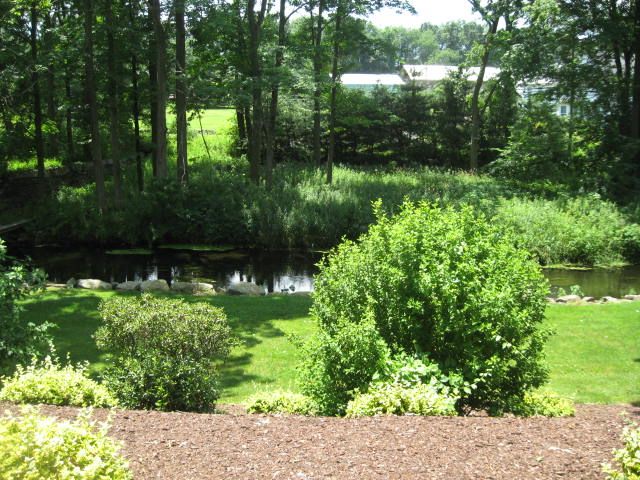 There is part of a railroad thingy (?) that John has used for a bridge over the stream (this stream does have trout!)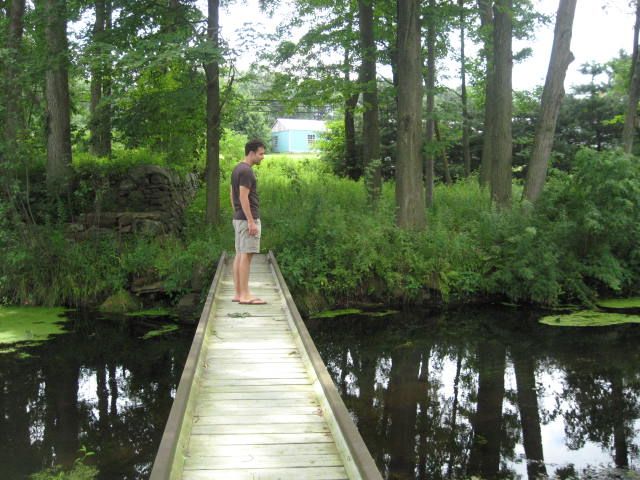 Below is another view of the ice house turned guest house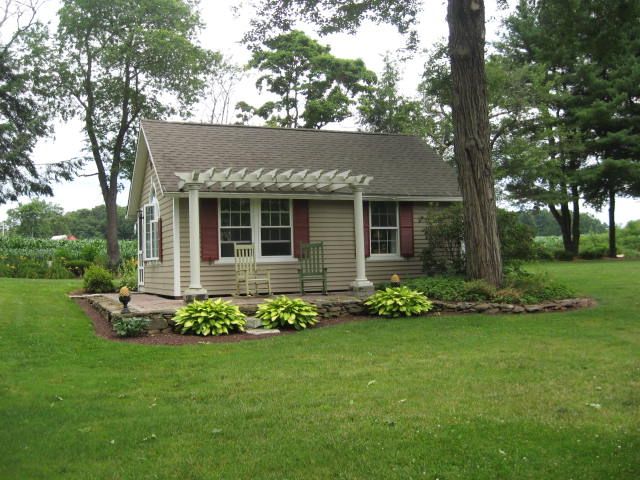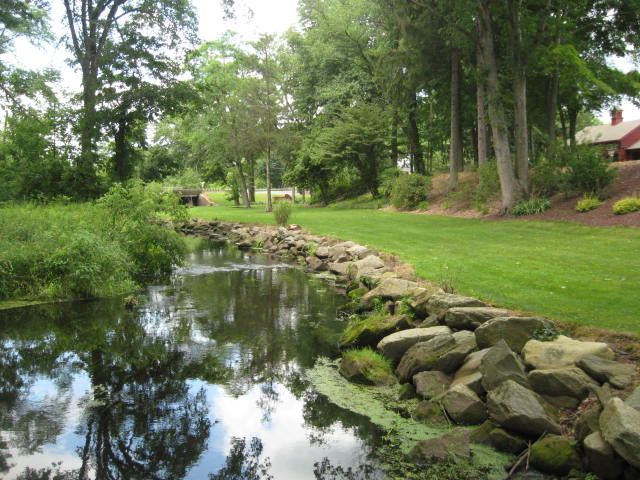 More outside photos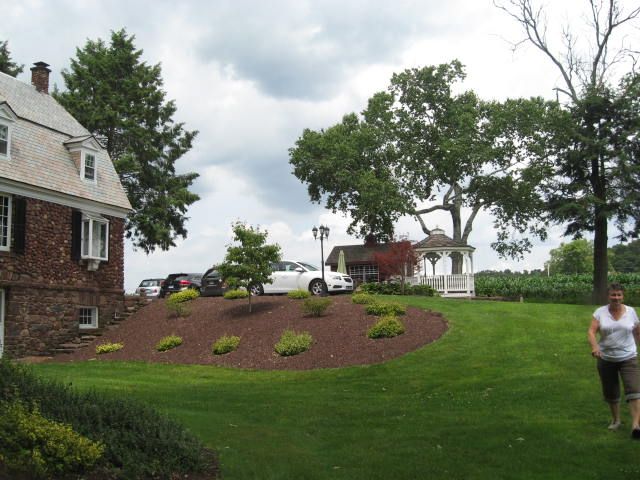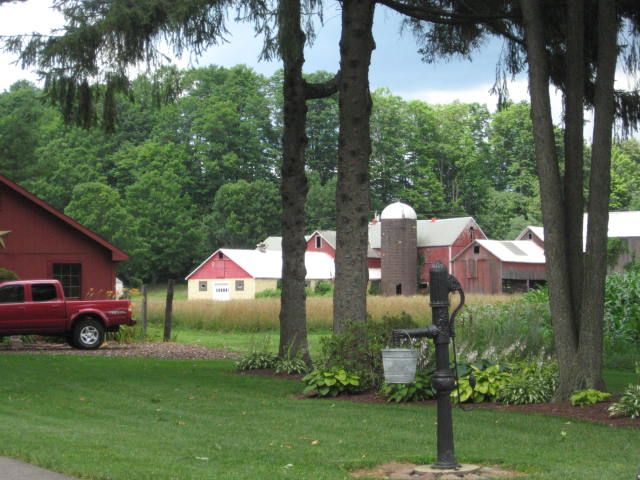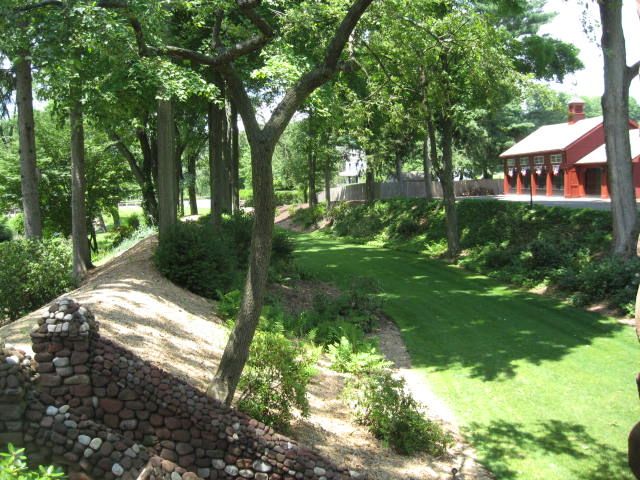 I will show the inside pics on another day. This is just one lovely area!!