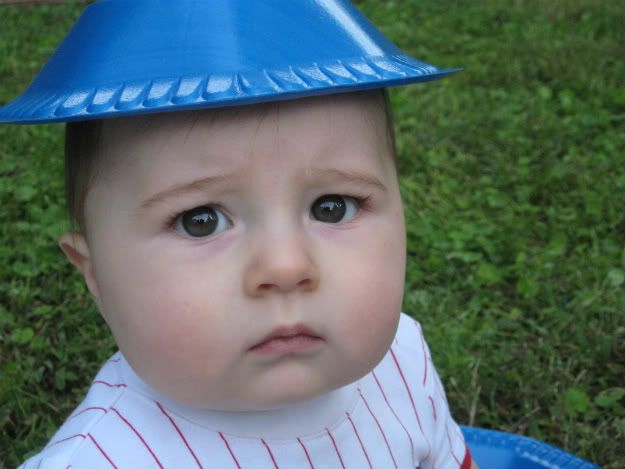 Little Corwin was quite confused since he slept through most of the party for his 5 year old sister!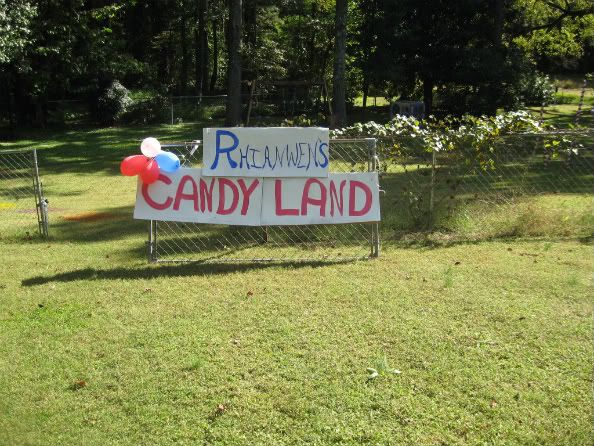 Most of the backyard was a Candy Land adventure. Painted rectangles marked the game spots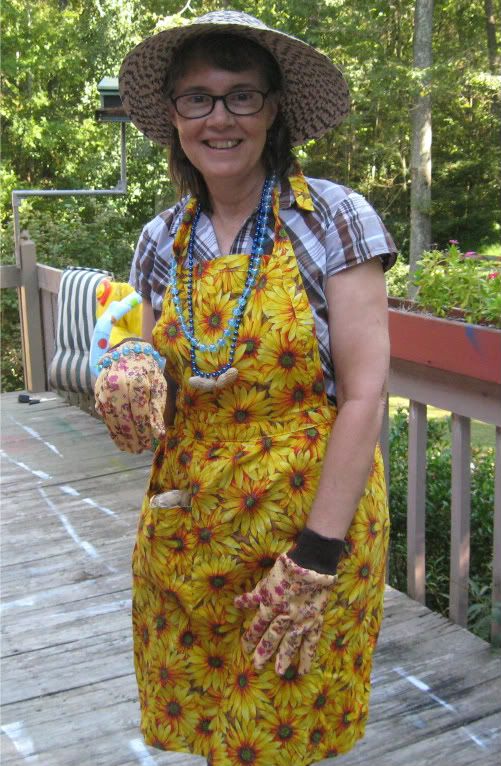 Some of the characters were Gramma Nutt (above) (ME)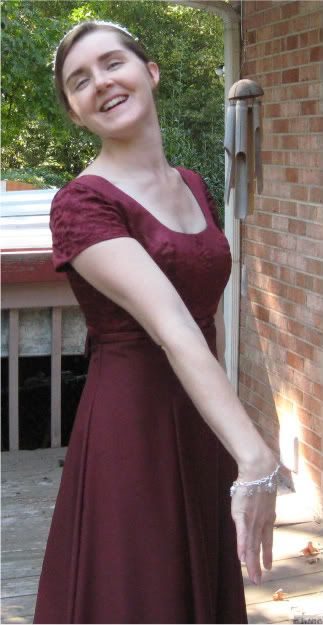 Princess Frostine (above)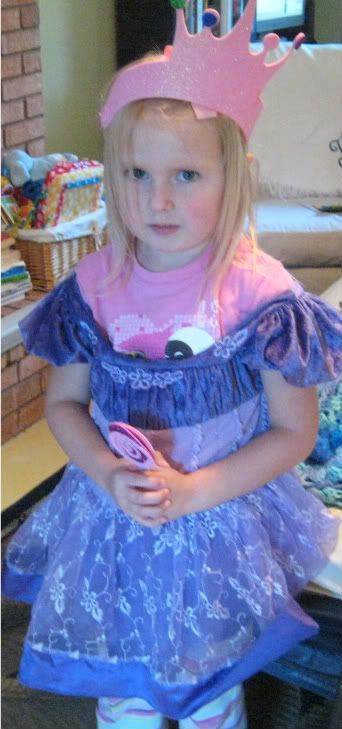 Princess Lolly (above) This picture was taken before adjustments to the crown had been made! It was her 5 year old birthday party! She had just gotten up from a rest and needed adustments!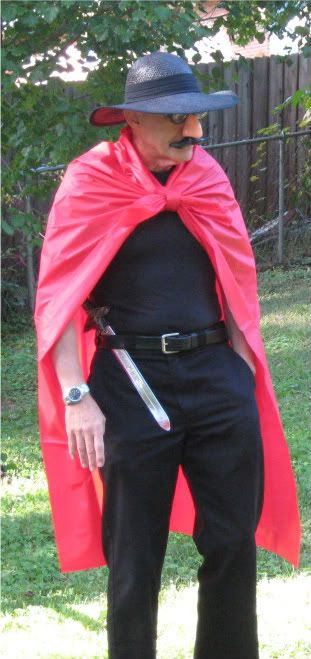 Lord licorice--who unfortunately scared some of the kiddies and made me have some scary dreams even though in real life he is my hubby!
Table for adults had veggies (believe me there were tons of candy!)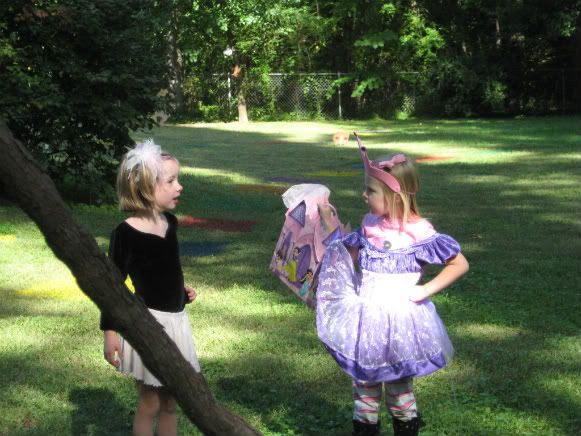 You can see the rectangles in the background. The kids went from place to place in a group and got candy at the various stops.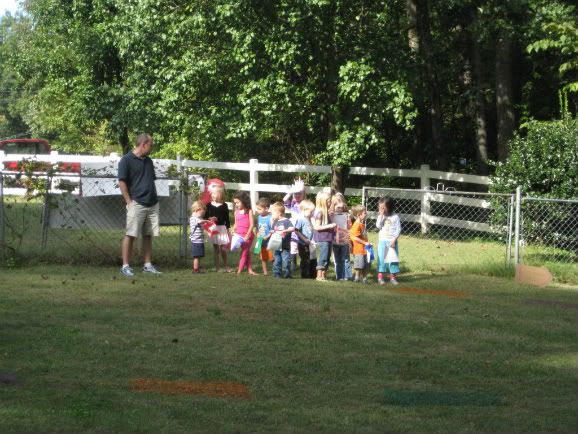 Above was the starting point of the game.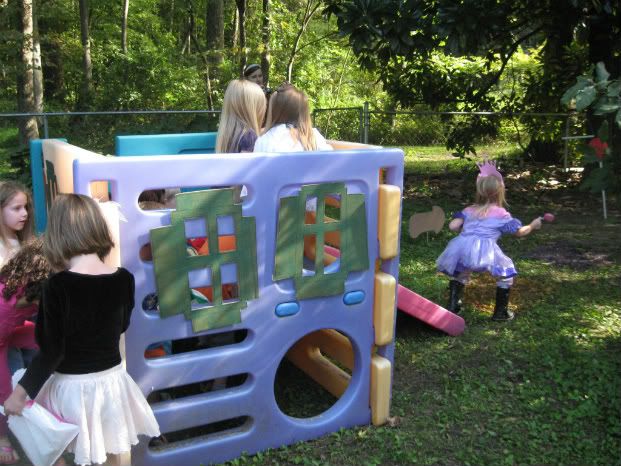 They had to go through the slide fort to get to the lollipop area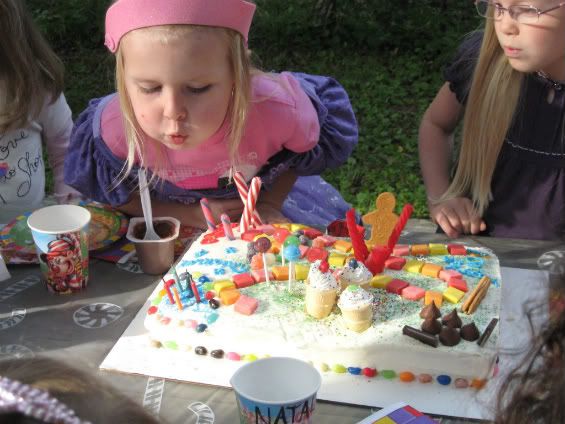 At the end was a nice cake. They also had a treasure hunt and made necklaces.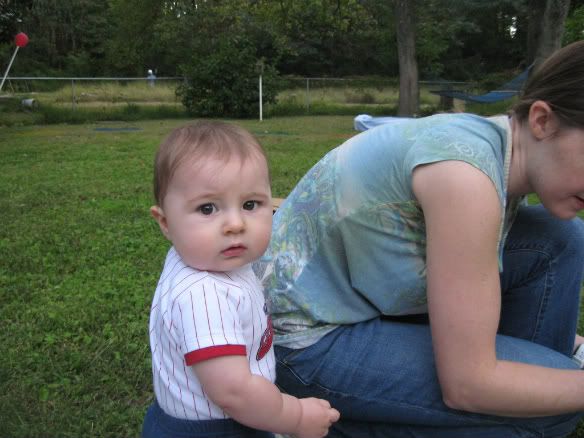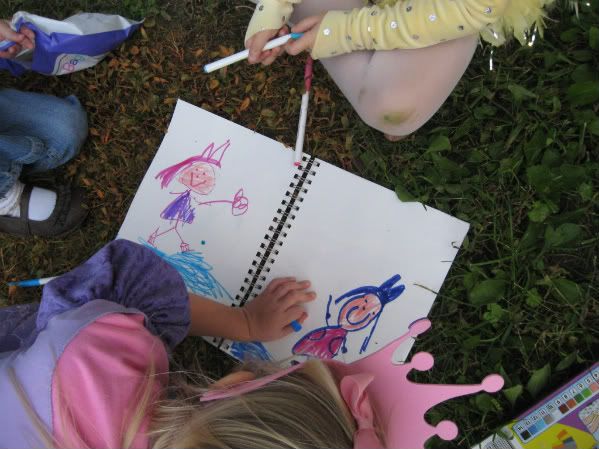 Rhianwen and a friend had to draw their own versions of Princess Frostine --I thought they were quite good. The whole party was so much fun!