Last night we took an evening walk. It was a nice 60's temperature and it was quite pretty!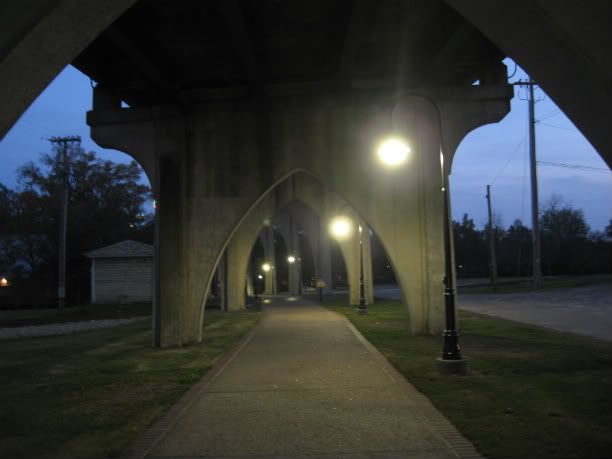 This is a cool bridge--you get better pics in the day when the lights are not on--it has a cathedral like effect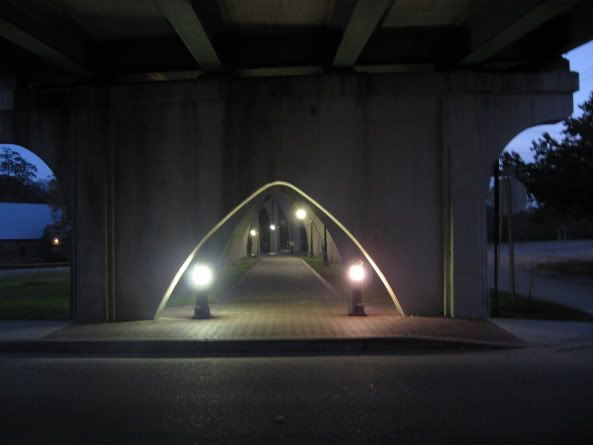 On the top of the bridge the Christmas lights are on!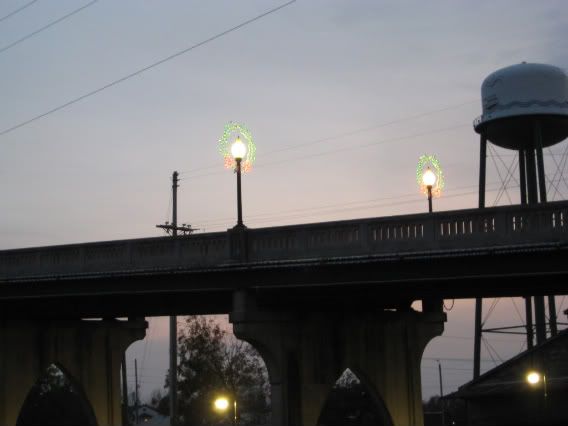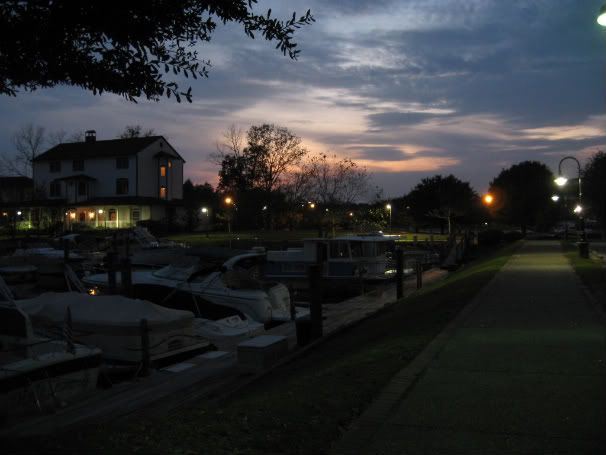 The above home is a Bed and Breakfast at the Marina. There is something peaceful about walking in the evening!
I give thanks for the Beauty of all seasons and times.